Introducing the New & Improved
AmericanGreetings.com ecard app!

Download App
Send ecards from anywhere using your iPhone and iPod Touch.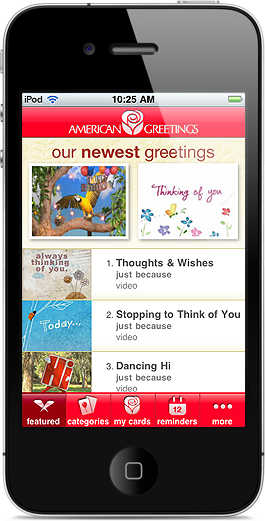 Features:
High quality, innovative ecards from the American Greetings creative studio
Share great greetings on Facebook to your friends' walls or even your own!
Add-a-photo ecards: use photos from your iPhone or iPad to create personalized ecards
CreataCard custom builder: choose from different backgrounds, stickers and messages to create and personalize a one-of-a-kind ecard
Download the AmericanGreetings.com ecard app today, it's FREE!