Browse All Ecards
Ecards make sending fast, keeping in touch, or just surprising them simple.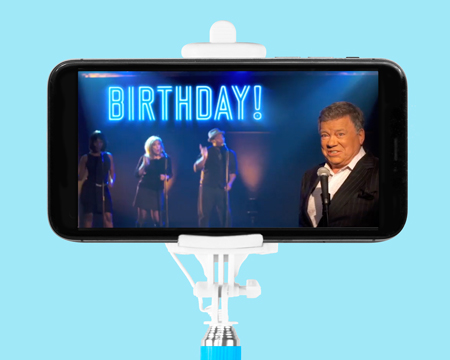 One-of-a-kind ecards say 'Happy Birthday' with music and more!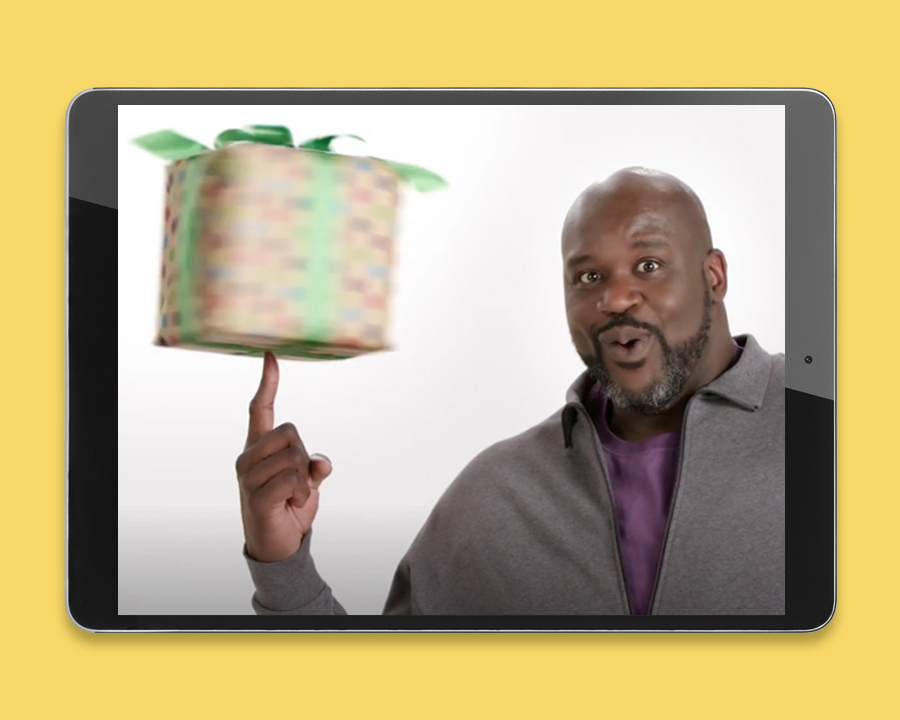 Create personalized messages for those you love with Celebrity SmashUps™!
Birthday Ecards
Make birthday wishes a piece of cake with ecards from American Greetings!
St. Patrick's Day Ecards
Bless you on St. Patrick's Day and always.
SmashUps™
Create your own personalized song with Smashups!
Talking SmashUps™
Each one includes a hilarious message you can make your own!
Anniversary Ecards
Say happy anniversary today with wishes for a lifetime of happiness.
Send a Digital Gift Card
Pick out any gift card and attach a digital greeting card. Personalize your message and deliver a gift they'll love.
---
How to Send an Ecard?
Sending an ecard can be quick and easy! Make sure you are signed in as a member or sign up as a new member with a 7 day free trial.
Select an ecard you'd like to send then click personalize and send. After that you can add a personalized note to add a special touch for your recipients. For more details on how to send an ecard check out this guide.
Sign up today to email animated ecards to loved ones FREE for 7 days.
Three Great Uses for American Greetings Ecards
Easy sending right on the day of an important occasion or holiday. When a birthday or holiday comes and you are apart from your friend or loved one, it's easy and quick to send a custom ecard with the perfect message.
Keeping in touch. Ecards are a fun and easy way to send a message to a friend or loved one that you want to reconnect with. Send free online greeting cards with your no-risk trial.
Surprise and delight your friends and family. Smashup ecards let you create a personalized song just for them!
Ecards make staying connected so easy … and there's always an occasion to send one! With so many amazing people in your life, your calendar is probably full of birthdays, graduations, baby showers, weddings and anniversaries. We have amazing ecards for everyone's special day, plus thoughtful ways to say thanks, send a hello and make them smile in between life's big moments. You can also share ecards that lend support, show you care, offer encouragement and wish them well. Of course, you'll want to remember everyone in your holiday celebrations! We make it simple with heartfelt Valentine's Day ecards, spectacular Christmas ecards, Mother's Day ecards that (literally) sing her praises and exciting, new ways to share your favorite seasons. Whether they live across the miles or around the corner, ecards offer amazing animations, cute talking animals and personalized greetings that show meaningful appreciation to everyone in your life. As a member you can even schedule ecards up to a year in advance, making staying in touch effortless!
Not sure how to personalize your ecards? Find tips and inspiration on "What to Write" from real greeting card writers, who'll help you say everything from "congrats," "I love you," and "I'm sorry" to everything in between!
Sharing ecards is simple. Click on the "Personalize and Send" button to include their name and a note from you. Then preview and edit your ecard until it's just right. Deliver on the date of your choice, by email, text or your favorite social app or web site. You'll find FAQs and instructions on how to send an ecard here.