---
Covid-19 Update: Please note that you may experience shipping delays due to extra precautions that we are taking in our distribution centers.
---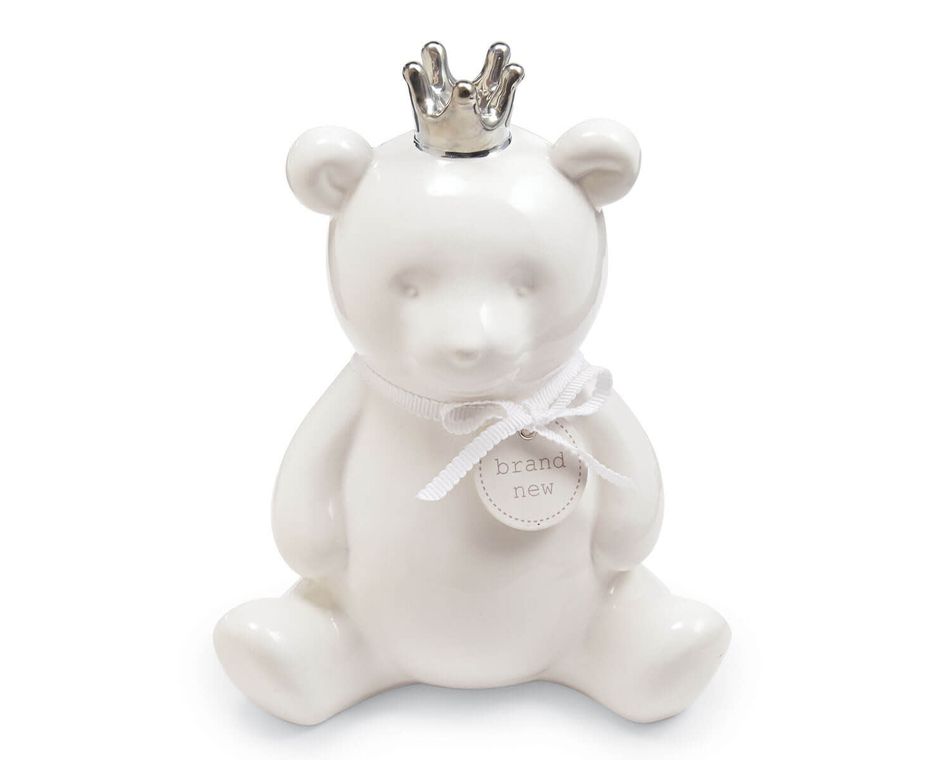 Mud Pie Brand New Teddy Bear Bank
Product Details
Ceramic teddy bear bank features platinum finished crown accent and printed "brand new" tag tied with hat ribbon. Great to give as a baby shower gift. Help your kids understand the importance of saving their pennies! Or instead of coins, write memories on a slip of paper and slide them in the bank! Open years later!
Measures 6 1/2 inches x 5 1/2 inches