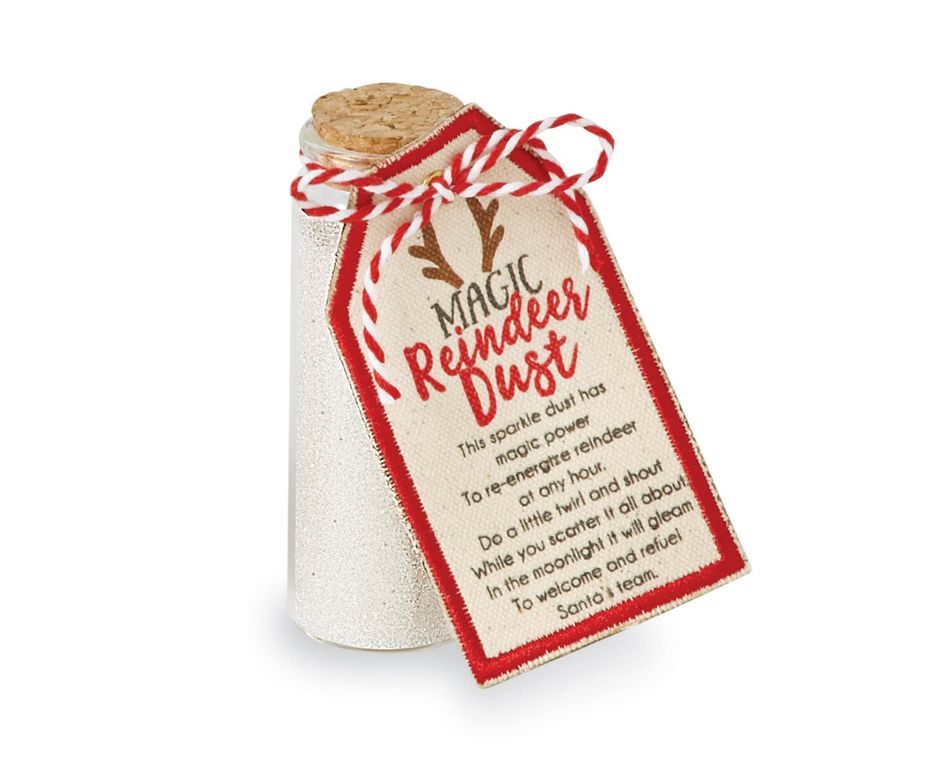 Mud Pie Christmas Magic Reindeer Dust
Product Details
"This sparkle dust has magic power to re-energize reindeer at any hour. Do a little twirl and shout while you scatter it all about. In the moonlight it will gleam, to welcome and refuel Santa's team."
Magic reindeer dust helps Santa's reindeer fly through the night! Glitter filled glass jar with cork stopper features printed canvas tag with "magic dust" poem.
1 jar of magic dust
Jar made of glass
Measures 4 1/4 in. x 1 1/2 in. dia
Arrives in complimentary wooden display crate.