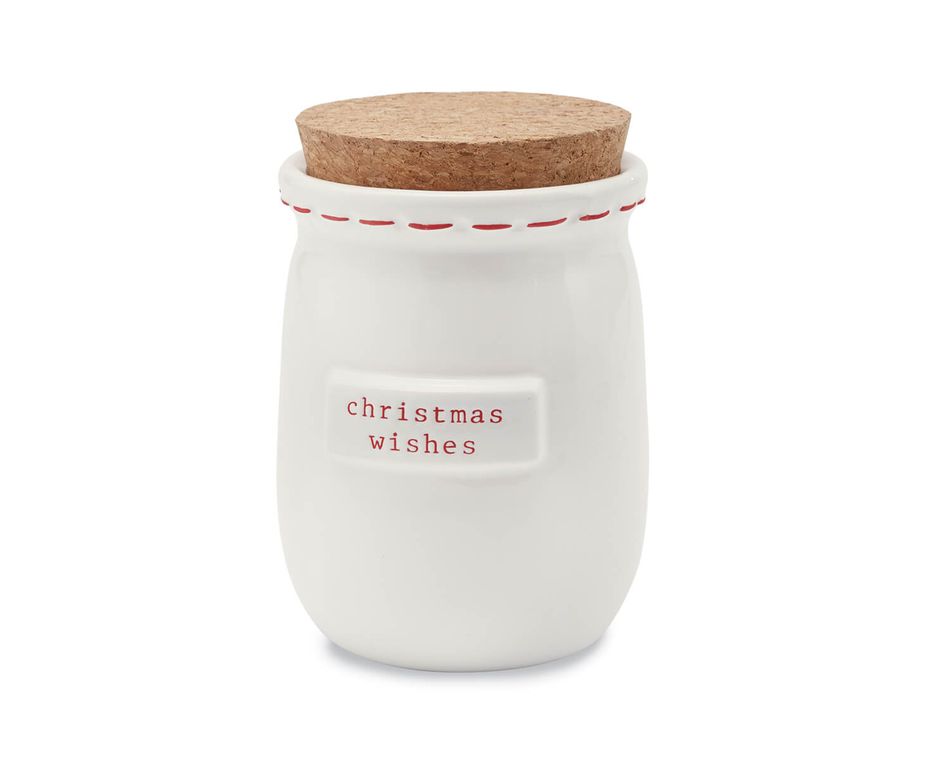 Mud Pie Christmas Wishes Jar
Product Details
Twelve piece ceramic jar set features debossed "christmas wishes" sentiment, embossed and painted stitching detail around rim and pairs with removable real cork stopper.
1 wish jar
Made of dolomite
Measures jar with stopper 5 1/4 in. x 3 1/2 in. dia | star 2 in. x 2 in.
Set arrives with ten kraft star shaped inserts to wish upon!