---
Covid-19 Update: Please note that you may experience shipping delays due to extra precautions that we are taking in our distribution centers.
---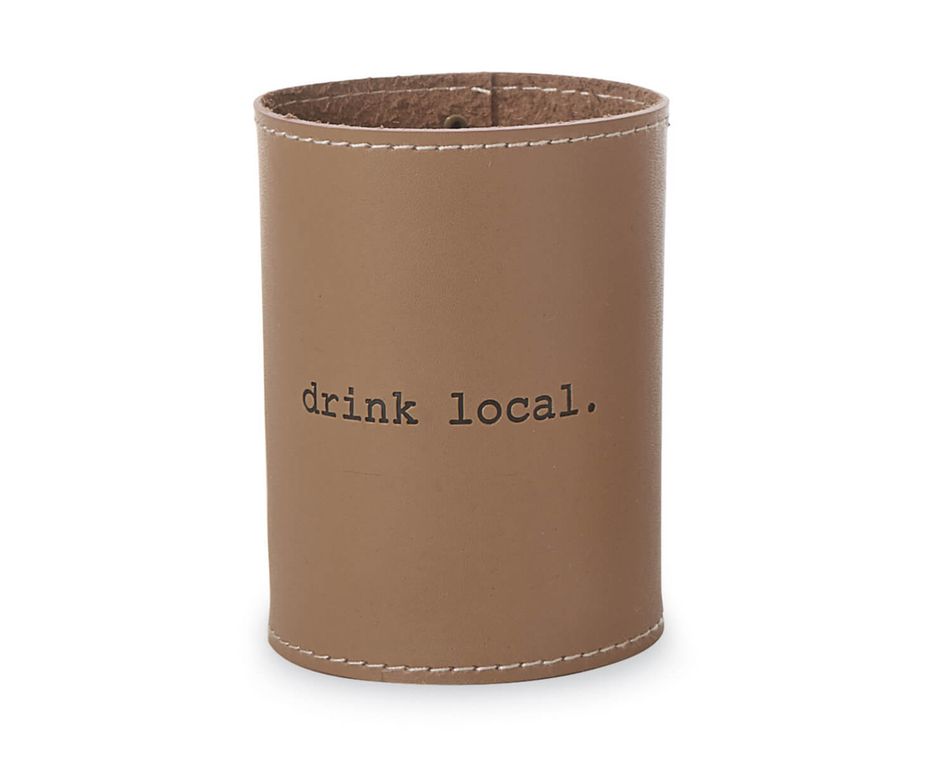 Mud Pie Drink Local Drink Sleeve Wrap
Product Details
Save water, drink beer your water bill will thank you! Gift him with something he will truly cherish with this drink sleeve, featuring a faux leather wrap design, embossed
"
drink local.
"
drinking sentiment across the front, embroidered border stitch accents, and secures with copper button studs. This is the perfect addition to any man cave or home bar. Perfect gift for Christmas!
1 drink sleeve
Made of faux leather
Measures 3 3/4 in. x 3 in. dia
Faux leather wrap features embossed drinking themed sentiment and embroidered border stitch. Wraps and secures with copper button studs.