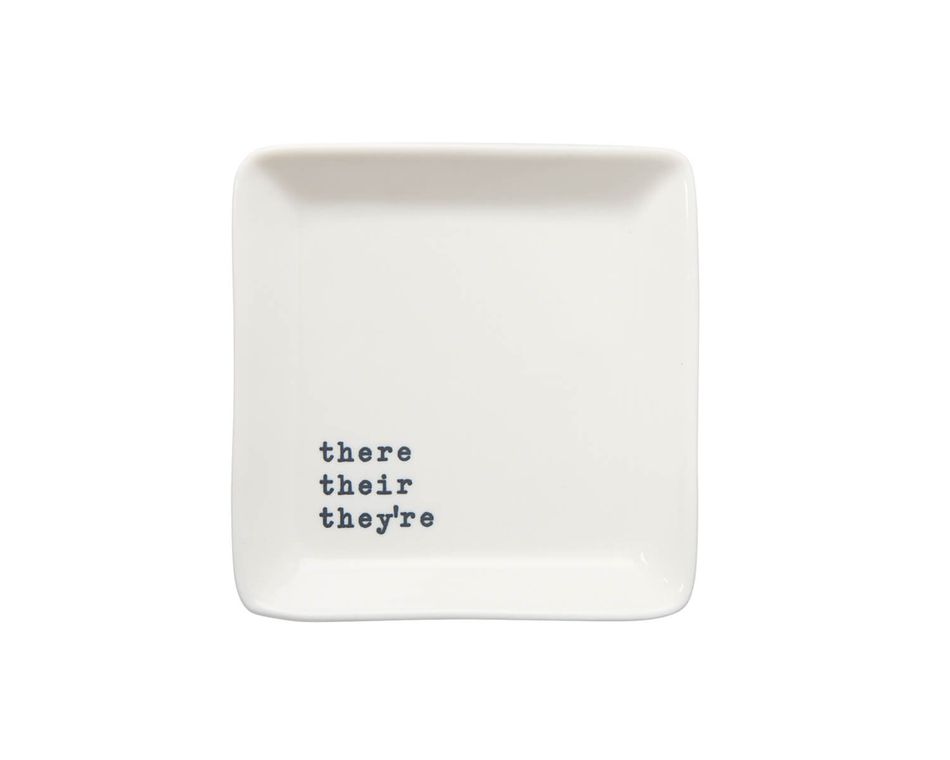 Mud Pie There Their Teacher Tray
Product Details
Without teachers, we wouldn't know how to correct everyone else's grammar! Perfect gift for Christmas!
1 tray
Made of porcealin
Measures 4 in. x 4 in.
With this single, small porcelain dish featuring a slight coup shape, irregular edges and debossed "there their they're" teacher sentiment, your teacher will be impressed that you know all of the right words!
Take the fun wherever you go with this essential gift!