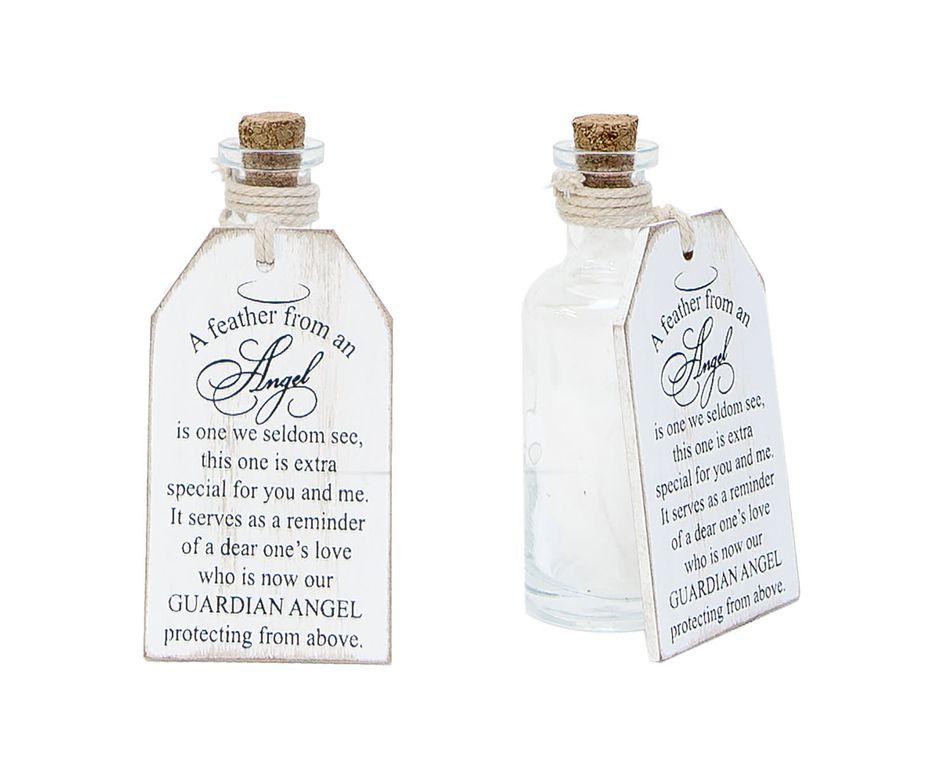 Angel Feather Glass Bottle with Poem
Product Details
Share a gift to uplift the spirit of anyone facing a difficult loss. This one-of-a-kind memento features a glass bottle that holds a delicate white feather and a tag printed with a heartfelt explanation. Perfect for offering sympathy and sparking hope, this sweet gift idea will evoke the peace and comfort of their new guardian angel for years to come.
This glass bottle contains a white "angel feather" inside. The poem on the tag reads:
"A feather from an angel is one we seldom see, this one is extra special for you and me.
It serves as a reminder of a dear one's love who is now our guardian angel protecting from above."
A beautiful, thoughtful gift for anyone who has lost someone close to them
Measures 2 in. x 4.25 in.
Made in China