---
Covid-19 Update: Please note that you may experience shipping delays due to extra precautions that we are taking in our distribution centers.
---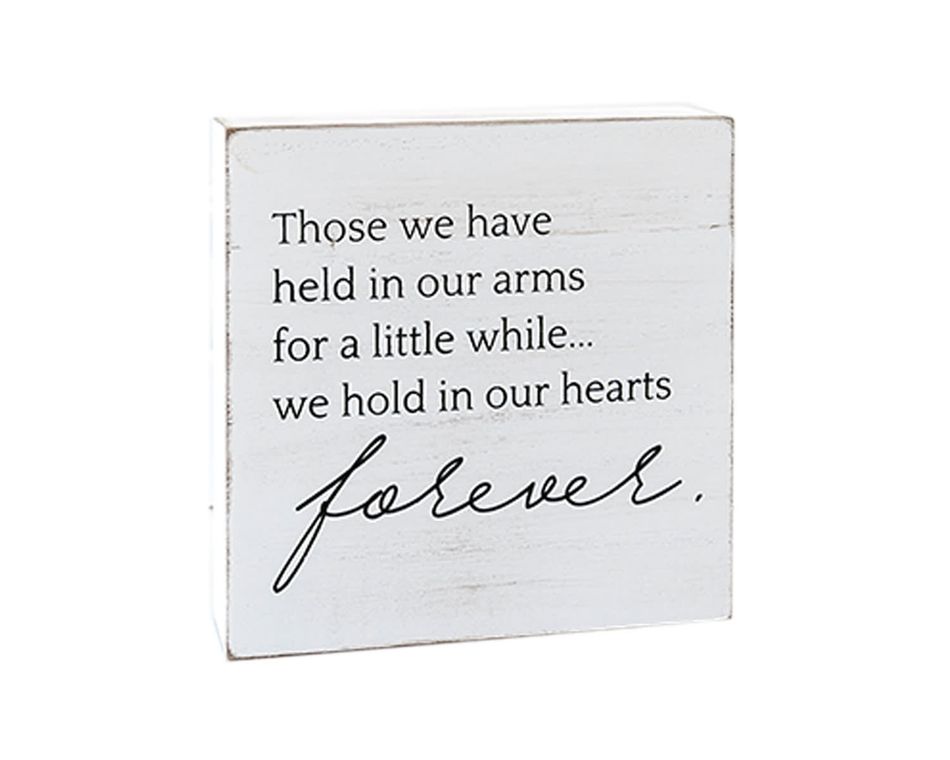 'In Our Hearts Forever' Wall Sign
Product Details
Share a meaningful reminder they'll cherish for years to come. This woodblock sign features a heartwarming message with sympathy for anyone who's experienced a significant loss. A soft gray finish and elegantly printed words make this a fine display for a wall, mantelpiece, bookshelf and any special place in the house and beyond. It's a thoughtful bereavement, funeral or memorial gift for a variety of family and friends.
This wood-block sign reads, "Those we have held in our arms for a little while… we hold in our hearts forever."
A beautiful, thoughtful gift for anyone who has lost someone close to them
Measures 4 in. x 4 in.
Made in China