---
Covid-19 Update: Please note that you may experience shipping delays due to extra precautions that we are taking in our distribution centers.
---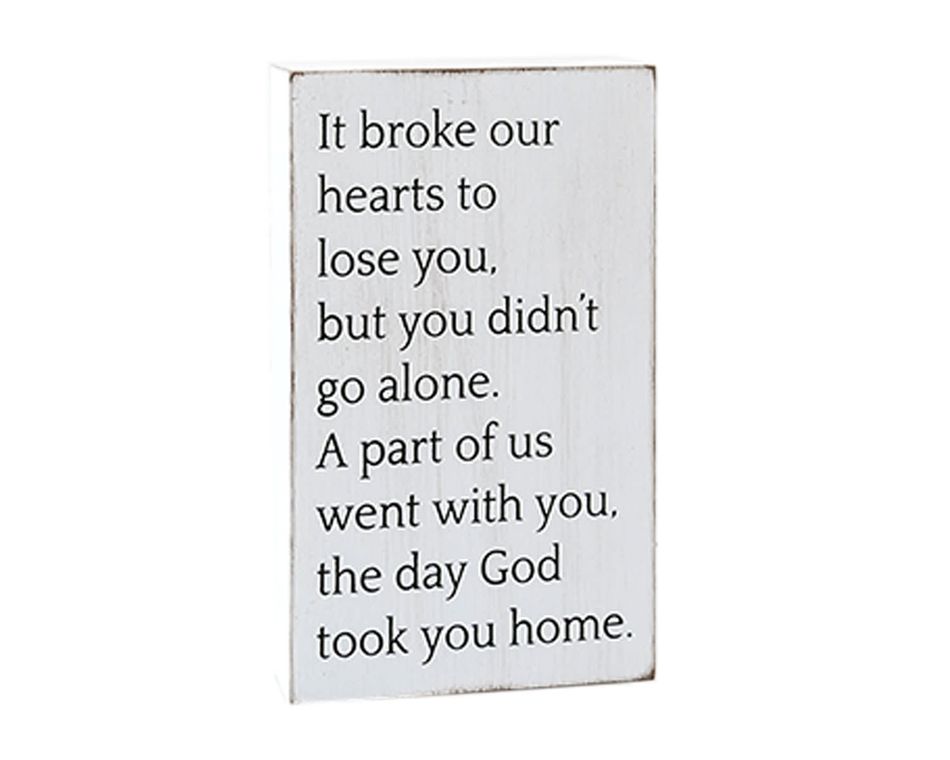 'The Day God Took You Home' Wall Sign
Product Details
Share heartfelt words of sympathy in a unique way. The vertical woodblock sign features a spiritually meaningful message to uplift anyone who's facing a difficult loss. A soft gray finish and elegantly printed words make this a fine display for a wall, mantelpiece, bookshelf and any special nook in the house and beyond. Perfect for lending comfort and support, they'll love returning to these words of faith and love for years to come.
This wood-block sign reads,"It broke our hearts to lose you, but you didn't go alone. A part of us went with you, the day God took you home."
A beautiful, thoughtful gift for anyone who has lost someone close to them
Measures 4 in. x 6.5 in.
Made in China