---
Covid-19 Update: Please note that you may experience shipping delays due to extra precautions that we are taking in our distribution centers.
---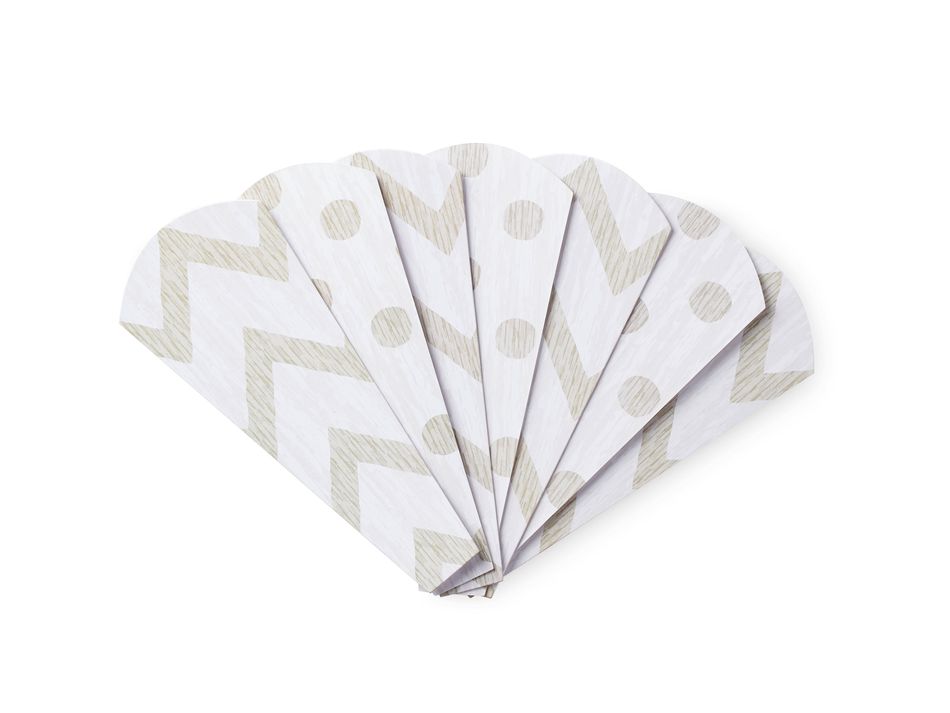 Chevron Replacement Thankful Feathers®
Product Details
Replacement Thankful Feathers® so your Turkey on the Table can be used year after year.
Write what you're thankful for on a feather each day of November, and by Thanksgivng, your turkey will be fully dressed!
Invite your Thanksgiving guests to write a feather of thanks before dinner to inspire a conversation of gratitude around the table
This product is not intended as a toy
6 in. x 2 in. x .5 in.