---
Covid-19 Update: Please note that you may experience shipping delays due to extra precautions that we are taking in our distribution centers.
---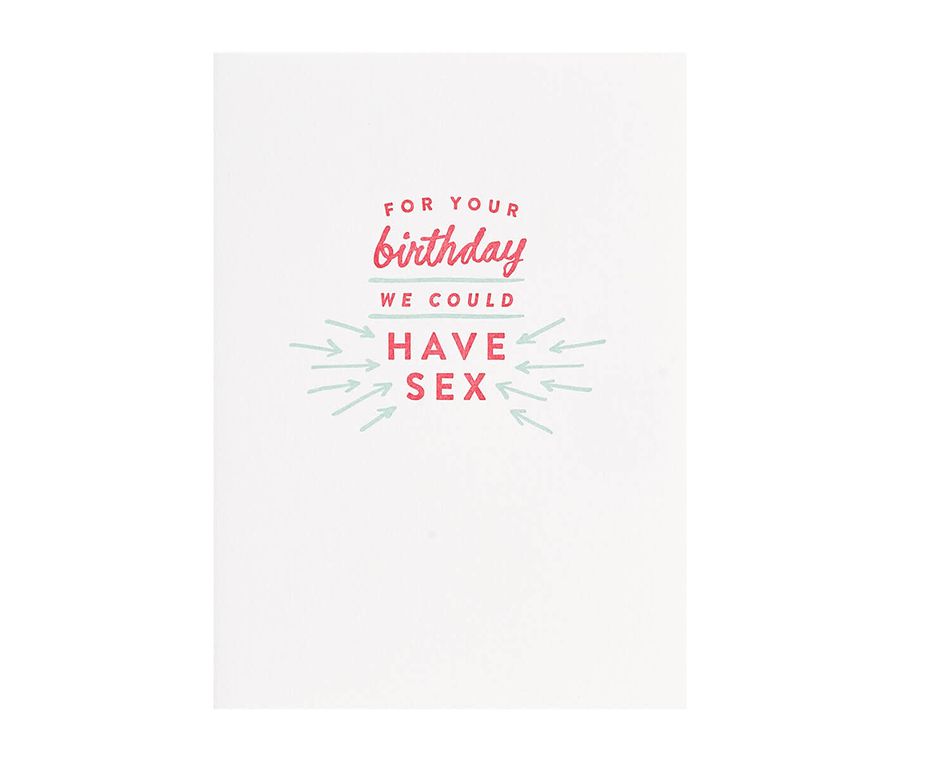 We Could Have Romantic Birthday Card
Front
For your birthday, we could have sex.
Inside
Or we could cook pizza pockets and watch TV. Your pick.
Product Details
Decisions, decisions…this is your life now. (And it's a really good one with this person by your side.) Buy this romantic birthday card to keep them laughing after all these years.
Letterpressed. Envelope and seal included
Buy it to make them laugh