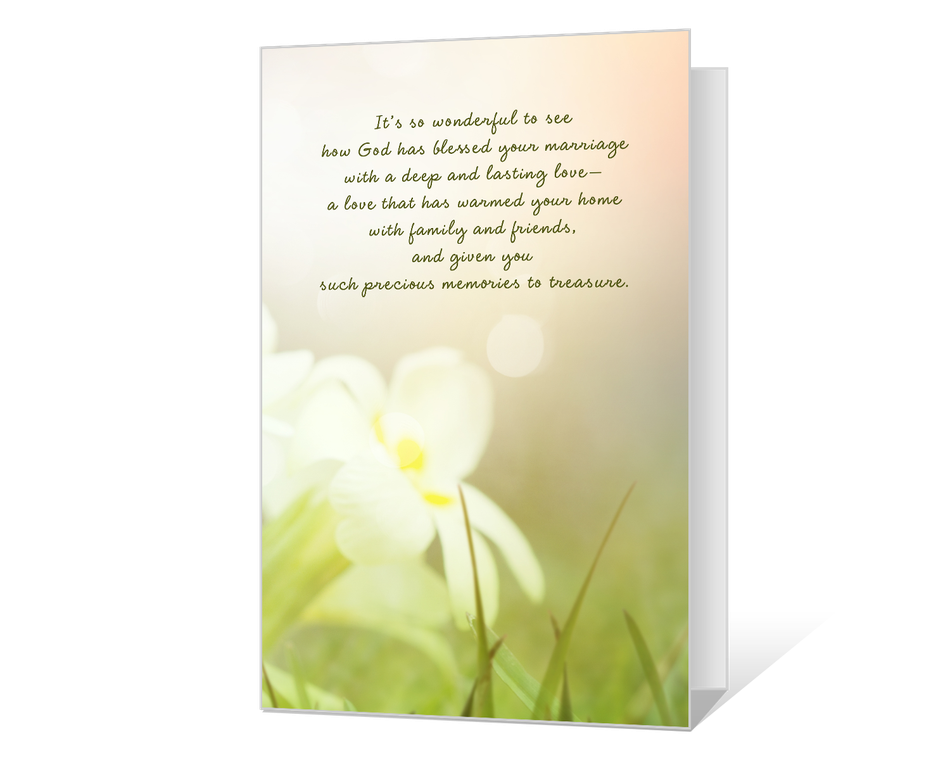 A Blessed Marriage Printable
Already a member?
Never miss an occasion with unlimited access to personalized ecards, printable greeting cards, and so much more!
---
Front
It's so wonderful to see how God has blessed your marriage with a deep and lasting love - a love that has warmed your home with family and friends, and given you such precious memories to treasure.
Inside
May God continue to bless your lives with love and happiness. Happy Anniversary, [Name(s)]