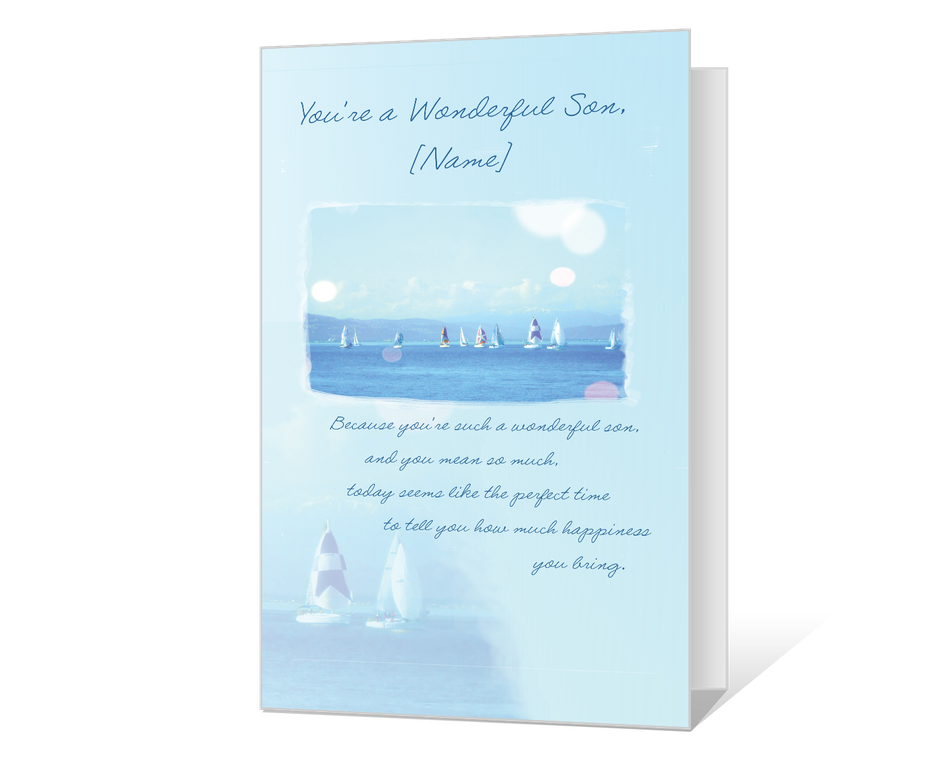 A Wonderful Son Like You Printable
Already a member?
Never miss an occasion with unlimited access to personalized ecards, printable greeting cards, and so much more!
---
Front
You're a Wonderful Son, [Name] Because you're such a wonderful son, and you mean so much, today seems like the perfect time to tell you how much happiness you bring.
Inside
Having a son like you is reason to be proud and thankful - not just on your birthday but always. Happy Birthday With Love