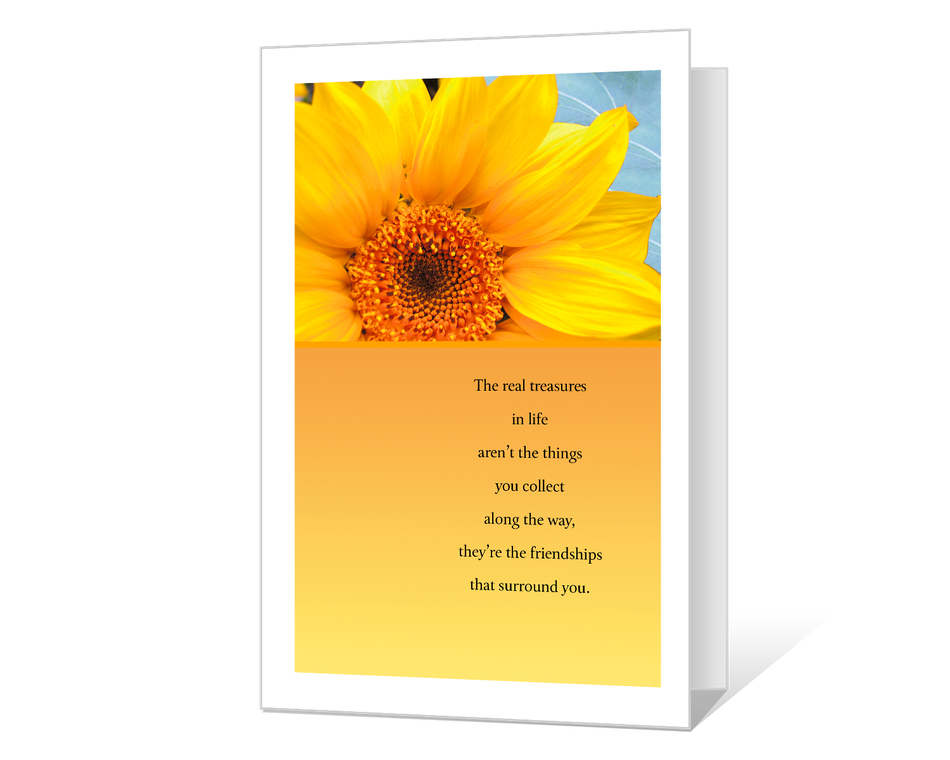 Our Friendship Printable
Already a member? Sign in to personalize
Never miss an occasion with unlimited access to personalized ecards, printable greeting cards, and so much more!
---
Front
The real treasures in life aren't the things you collect along the way- they're the friendships that surround you.
Inside
Just thinking what a wonderful friend you are and hoping you have a beautiful birthday.