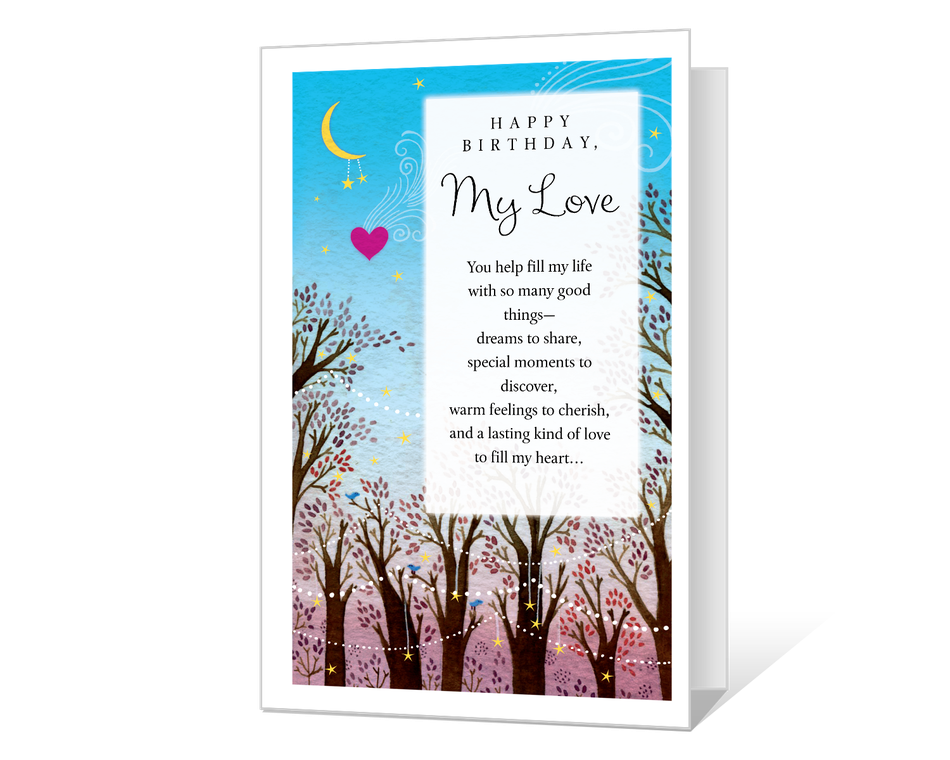 You Fill My Life Printable
Already a member?
Never miss an occasion with unlimited access to personalized ecards, printable greeting cards, and so much more!
---
Front
Happy Birthday, My Love You help fill my life with so many good things - dreams to share, special moments to discover, warm feelings to cherish, and a lasting kind of love to fill my heart...
Inside
And all these things make me realize how wonderful life can be, sharing it with you. I love you. Have a Wonderful Day