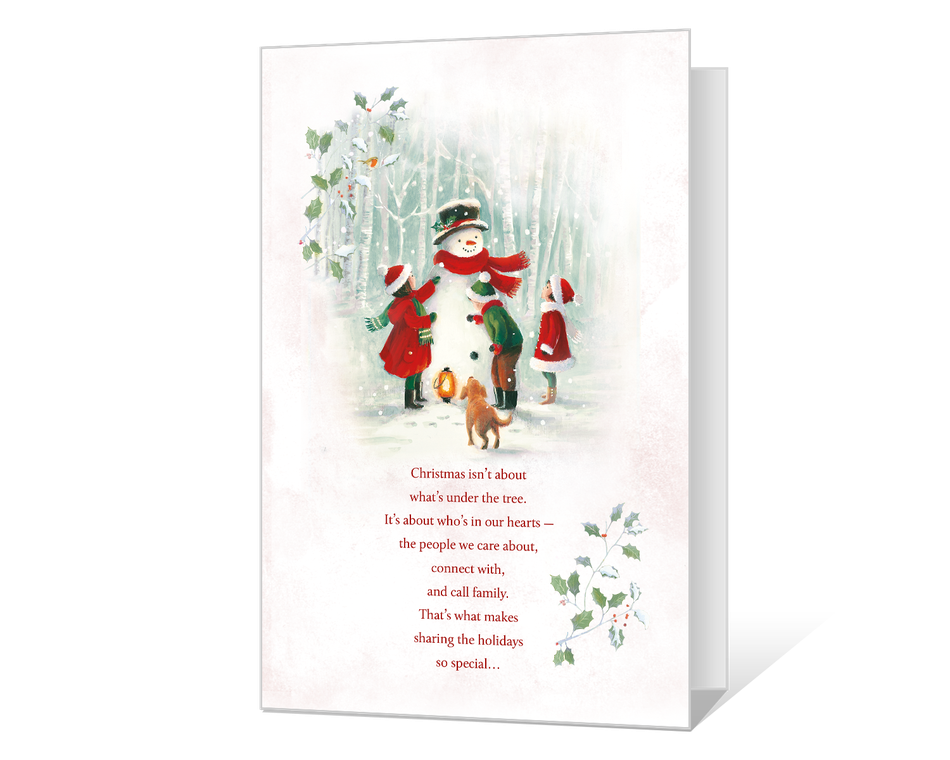 Christmas in Our Hearts Printable
Already a member? Sign in to personalize
Never miss an occasion with unlimited access to personalized ecards, printable greeting cards, and so much more!
---
Front
Christmas isn't about what's under the tree. It's about who's in our hearts - the people we care about, connect with, and call family. That's what makes sharing the holidays so special...
Inside
You're a wonderful part of everything that makes Christmas merry.