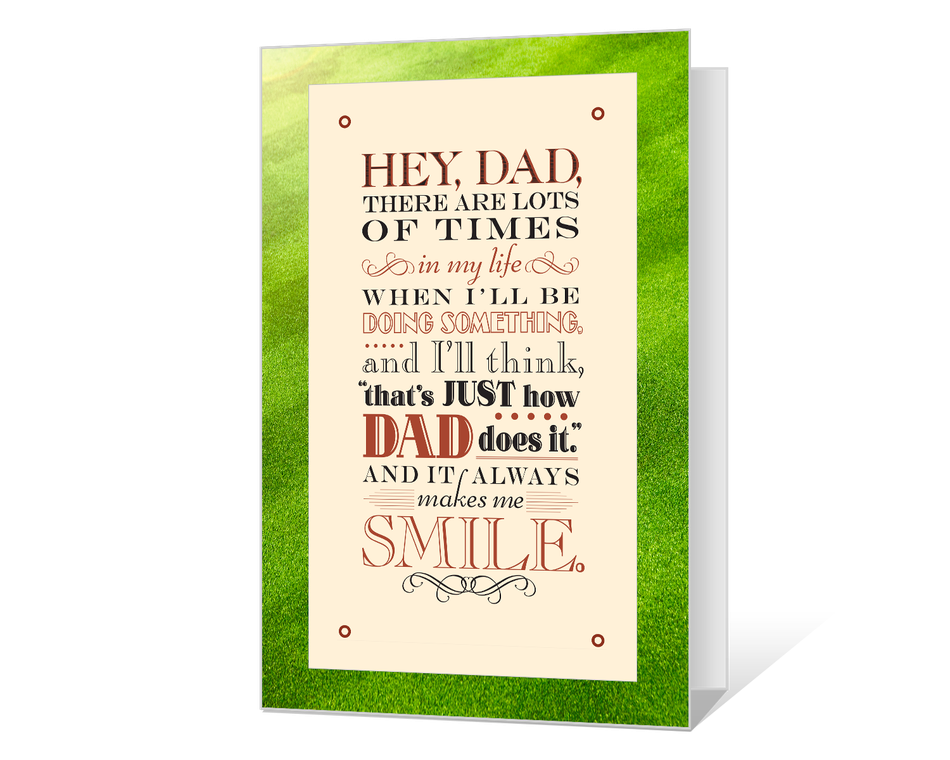 Proud I'm Your Son Printable
Already a member?
Never miss an occasion with unlimited access to personalized ecards, printable greeting cards, and so much more!
---
Front
Hey, Dad, there are lots of times in my life when I'll be doing something and I'll think, "that's JUST how Dad does it." and it always makes me smile.
Inside
Just want you to know, Dad, I'm proud to be your son. HAPPY FATHER'S DAY