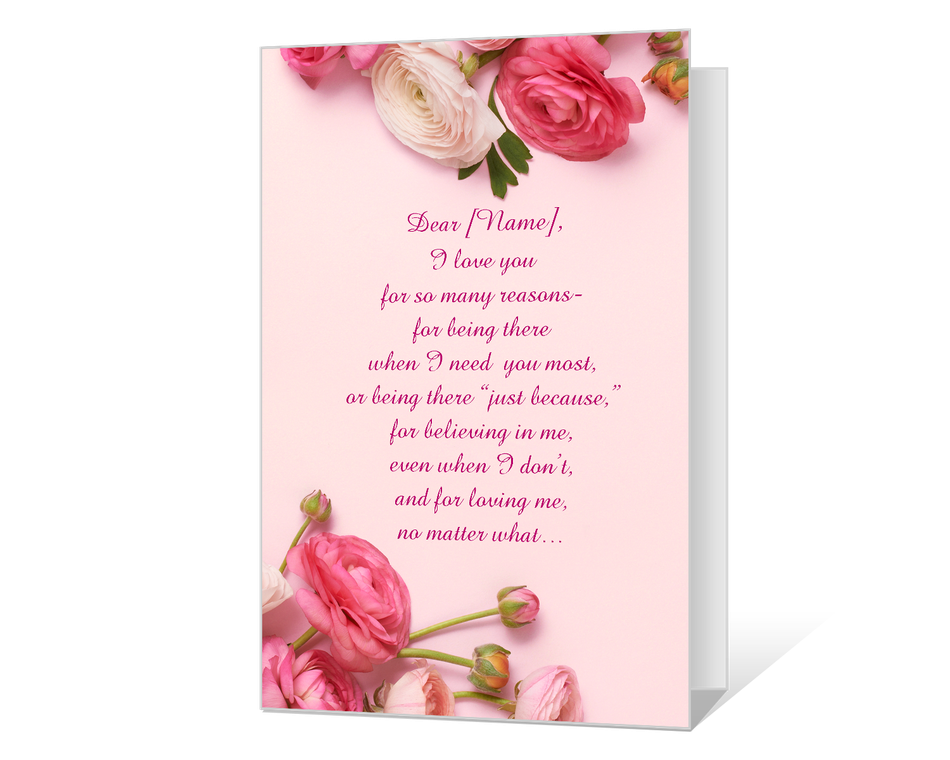 For So Many Reasons Printable
Already a member?
Never miss an occasion with unlimited access to personalized ecards, printable greeting cards, and so much more!
---
Front
Dear [Name], I love you for so many reasons- for being there when I need you most, or being there "just because," for believing in me, even when I don't, and for loving me, no matter what...
Inside
I love you for so many reasons, Mom- and I can't say "thanks" enough. Happy Mother's Day