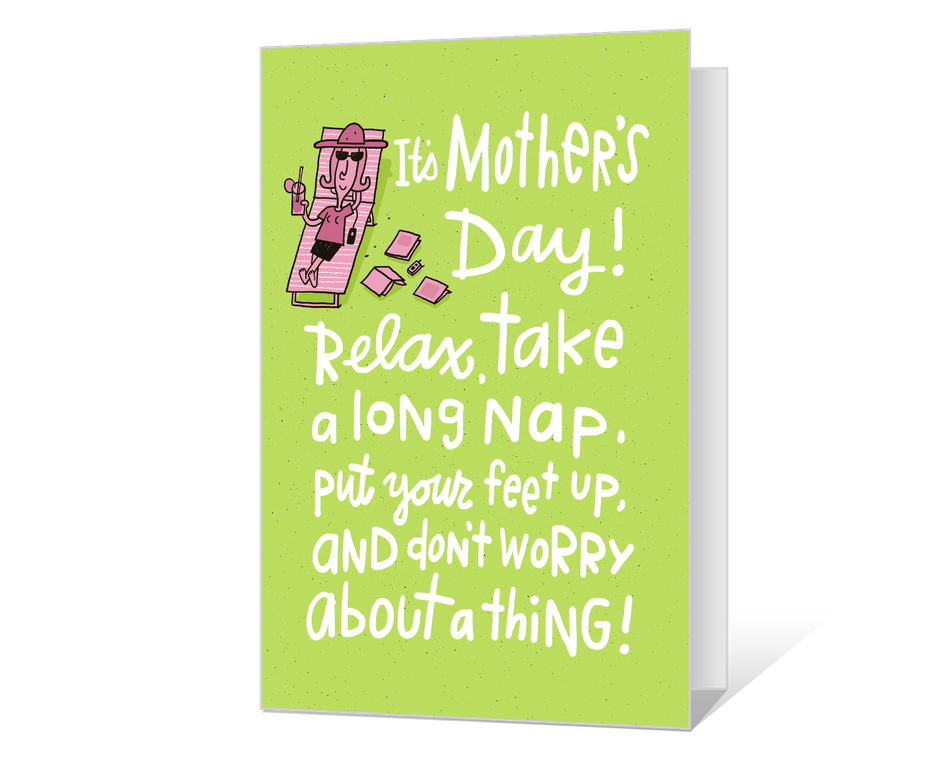 Funny Mother's Day Card Printable
Already a member?
Never miss an occasion with unlimited access to personalized ecards, printable greeting cards, and so much more!
---
Front
It's Mother's Day! Relax, take a long nap, put your feet up, and don't worry about a thing!
Inside
Hee Hee! "Take a Nap"... Ha Ha Ha! "Don't Worry"... Hoo Hoo Hoo! Ha Ha Ha Ha Ha Ha Ha Ha Ha Ha Ha Ha Ha Now that's a funny card, isn't it?