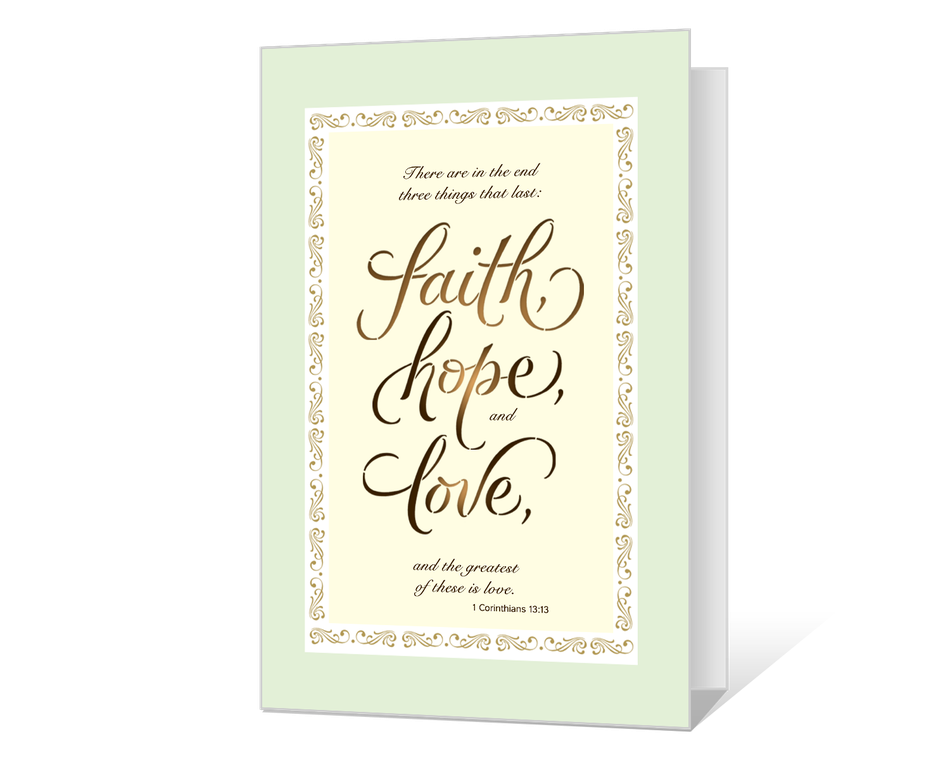 Faith, Hope, Love Printable
Already a member? Sign in to personalize
Never miss an occasion with unlimited access to personalized ecards, printable greeting cards, and so much more!
---
Front
There are in the end three things that last: faith, hope, and love, and the greatest of these is love. 1 Corinthians 13:13
Inside
Though your heart must hold deep sadness right now, may it also hold the blessings of the love that will always be a part of you… Praying that God will comfort your heart, uplift your spirit, and carry you through this time of sadness.