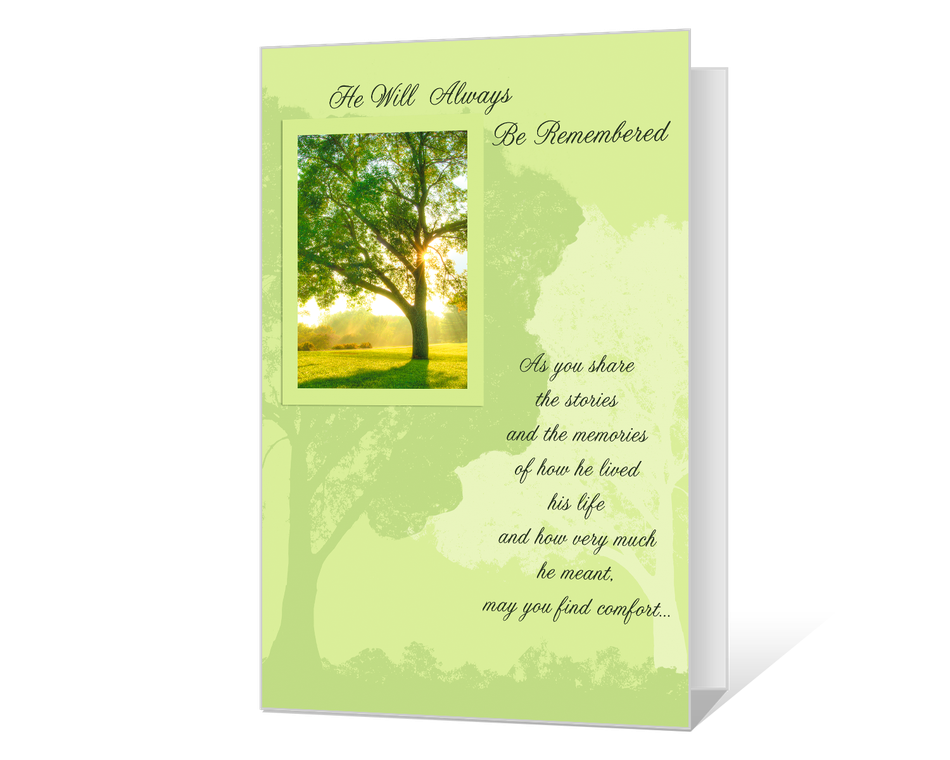 He Will Be Remembered Printable
Already a member? Sign in to personalize
Never miss an occasion with unlimited access to personalized ecards, printable greeting cards, and so much more!
---
Front
He Will Always Be Remembered As you share the stories and the memories of how he lived his life and how very much he meant, may you find comfort...
Inside
And, throughout this difficult time, may you also know the deep sympathy and concern that is felt for you and all your family.