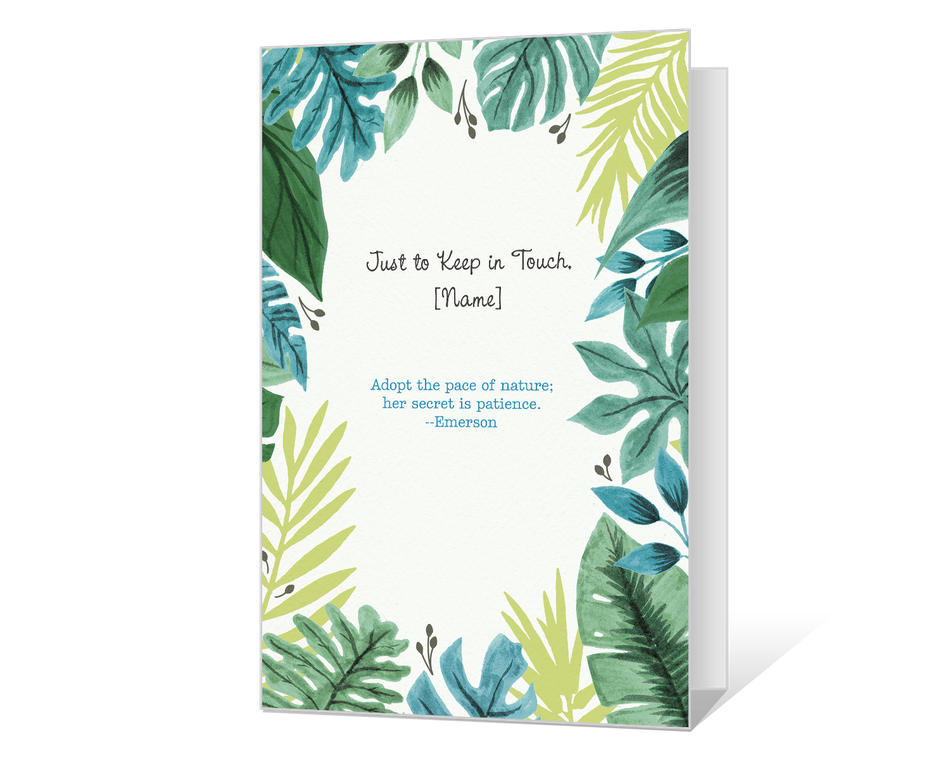 Thinking and Caring Printable
Already a member?
Never miss an occasion with unlimited access to personalized ecards, printable greeting cards, and so much more!
---
Front
Just to Keep in Touch, [Name] Adopt the pace of nature; her secret is patience. --Emerson
Inside
Caring about how you're doing, and thinking of you often.