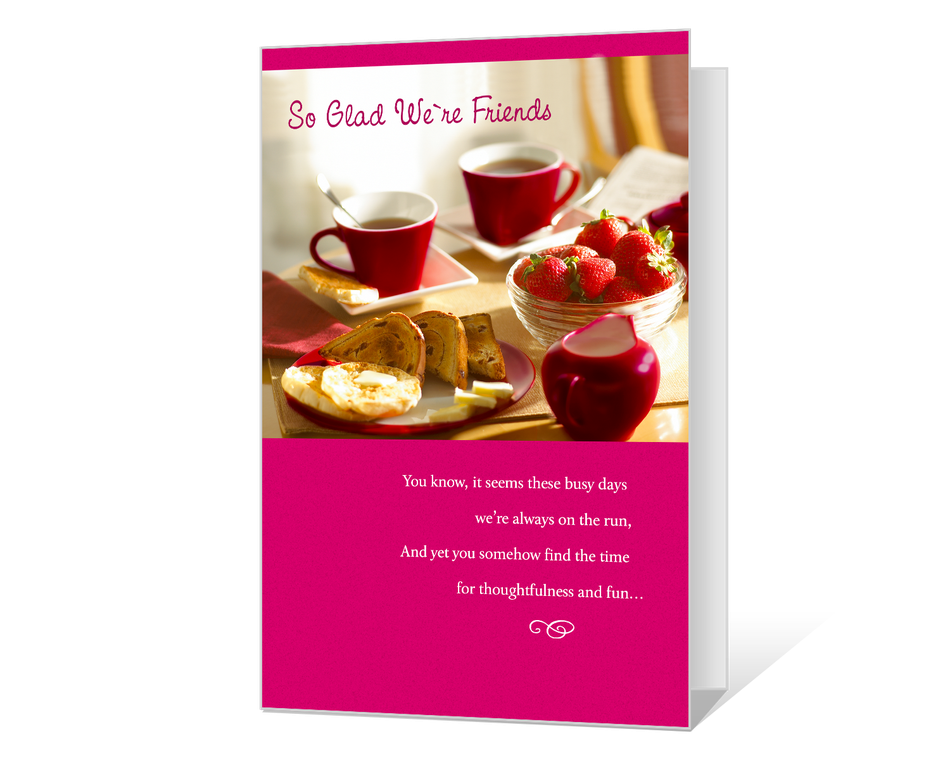 So Glad We're Friends Printable
Already a member?
Never miss an occasion with unlimited access to personalized ecards, printable greeting cards, and so much more!
---
Front
So Glad We're Friends - You know, it seems these busy days we're always on the run, And yet you somehow find the time for thoughtfulness and fun...
Inside
It may be just your easy warmth, your laugh, a word or two, But I don't know what I'd do without a special friend like you. Wishing You a Wonderful Valentine's Day