Pamper Yourself

on Your Birthday

How often do you put yourself first? Honestly. Well, there is one day every year when self-indulgence is mandatory: your birthday. You have every reason to celebrate the day your life began, so spoil yourself — big time. Whether you book an appointment at the spa, break out the good champagne, or take time to learn a new skill, do what makes you feel extra-special. Indulge in some of these pampering ideas for a birthday celebration that's fun and memorable.
Get A Great Start

To The Day

Studies show that gratitude leads to a more positive mood, so start the day off right by giving thanks. Take 20 minutes on your birthday morning to think back on the people who supported you most over the past year. Who showed up for you? Laughed with you? Cheered you on or taught you something new? With gratitude in your heart, grab some thank you notes or blank cards and write a quick note to three people who made your past year a meaningful one. Let them know how much their support, love, guidance or friendship meant to you over the past year.
Give Yourself

The

gift Of Time

A crazy-busy schedule and what seems like a million commitments can make it hard to find time for yourself, but there is no better excuse than your birthday. Take a mental health day from the normal routine, and do whatever you want, whether it's binge-watching Netflix, treating yourself to brunch, cracking open a new book, or wandering into that cute little boutique that just opened in your neighborhood.
Splurge

On Yourself

A birthday merits a special treat — or several. Hit up your favorite boutique and splurge on some trendy clothes, jewelry, or household dècor while sipping on that expensive latté you rarely get. Maybe pick out a fun new nail polish (or three) and visit that fancy handbag for the last time — because now it's yours.
Give Yourself
the Day Off
A birthday is the best time for a little rest and relaxation, but it can feel difficult to get that much-needed break when you're surrounded by the daily grind of household tasks and chores. Cut yourself some slack this birthday and get someone else to do the work for you. This could mean hiring a house-cleaning service for just one visit, or ordering out your meals for the day so you don't have to cook.
Try
something New
You're probably used to signing your kids up for various classes and activities, but when is the last time you tried something new for yourself? Celebrate your day with a new experience. Whether you choose to take a music lesson, tackle the nearest climbing wall, or indulge in a cooking class, there's no shortage of things to learn and explore on your big day.
Schedule

That

get-together

You know how you and your friends always make promises to meet for lunch "soon," but it never quite happens? Now is the time to get it on the books! Crack open the calendar and make a few phone calls to schedule that meetup. If a lunch date is too difficult to arrange, try an early breakfast date at the local diner, or even a quick coffee – you and your close friends deserve some time together, and a birthday is the best occasion for that to happen.
Take
a Nap
When's the last time you took a "time-out" during the day for a little shut-eye? If you can't take the whole day to rest and relax, make time to rejuvenate yourself with a birthday nap. Resting for just 20 minutes while you focus on calming your mind and body can work wonders in making you feel refreshed and ready to go.
Get The
family Involved
Indulge yourself in a gift that also benefits the whole family. Maybe you've been dying to take the crew camping, but don't have a tent – now's the time to buy one for yourself! Or perhaps you've had visions of fun family dinners in the backyard, but don't have the seating. There's no better time than your birthday to buy that patio table you've been eyeing. Splurging on a gift like this is a win-win – you get a new present, and the whole family enjoys a reason to come together.
Gifts That Give

To Others

Let your birthday be an opportunity to spread the love and good cheer. Start with a simple act, like sending your mom a bouquet of flowers – after all, this day means a lot to her, too! Or call a friend you haven't spoken to in a while, and give yourself the gift of hearing her voice while you both enjoy catching up. Experiencing cake overload from both family and work parties? Grab some slices and share with an elderly neighbor who doesn't get many visitors. Plus-up your sweet delivery and attach one or two helium balloons to a colorful paper party plates so they'll have a happy pop of color in their home, or wrap the cake slices in colored plastic wrap and top with a few bows to add some extra cheer. You'll both enjoy the company and treasure the gift of conversation, and they'll be left with a sweet and colorful reminder that someone cares.

No matter how you decide to celebrate your birthday, it's important to stay connected to those friends and family members who've shown you love on your special day. thank you ecards or printable thank you cards are the perfect way to send a personalized message to everyone who sent you a gift or card. After all, sharing gratitude is just one way to keep a positive mood and extend the pampering, even long after your birthday is over.
Thank You

Ecards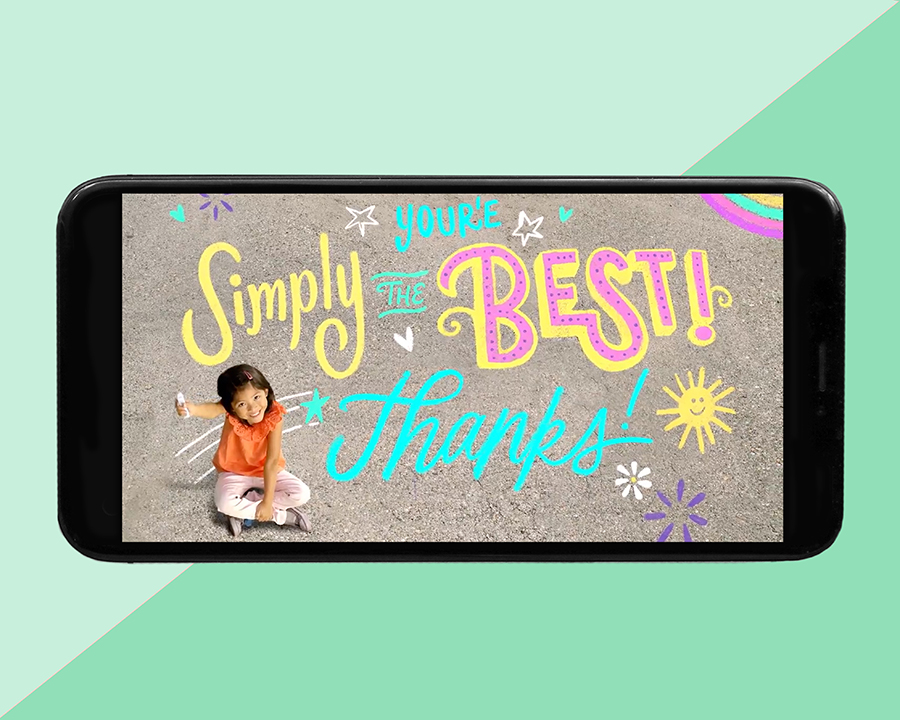 Showing gratitude strengthens relationships, improves health, and makes us happier — so many benefits wrapped up in a thoughtful ecard that you can send or post to let someone know that what they did mattered.
Send thank you ecards
Print

At Home

Create a unique and personal thank you card to let them know it mattered. Print cards right from home and make them smile. Create Thank You Creatacards™.
Thank You

cards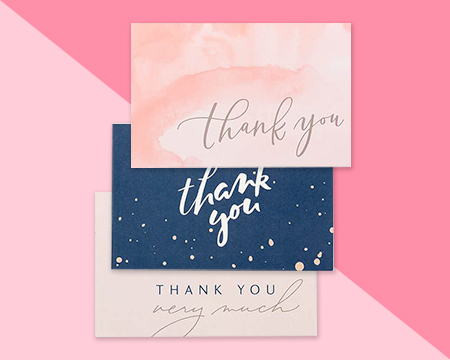 Thank those you love! Shop from the comfort of your own home for the perfect cards and make your loved ones happy all year. Shop thank you cards
More Celebration Inspiration