Pink And Gold

Birthday Party Ideas

If you've been to a few celebrations over the last year, then you may have noticed a familiar trend taking place — pink and gold birthday parties! This color combo is all the rage right now, and why wouldn't it be? With it's fun and delicately-flirty pink tones coupled with the chic pizazz of glistening gold, this duo sets a dynamic backdrop for birthdays. (Tip! Great for wedding and baby showers, and anniversary parties, too!)

If you're getting ready to plan a party and have been searching for ideas, consider this great pairing for a pink and gold birthday theme, and keep in mind that you can make it as sweet and charming or glitz and glam-y as you want!

Check out how we did our pink and gold party below, with helpful links to pink and gold party supplies, plus fun and easy ideas to minimize your stress while still bringing the wow-factor.
Tissue Paper Pom-poms

Photo Backdrop

Pairing different sizes of tissue paper pom poms and honeycomb balls against a crepe paper waterfall of pink, white, and gold, we created an easy and uber-inexpensive photo backdrop. Have guests strike a pose and snap the priceless memories. (Tip: make a few extra tissue paper balls to scatter on the floor and on tables to give the entire space added pops of color.)
Balloons
Clustering balloons together in various areas in the space not only gives height to a room, but it also creates an instant festive feel for an incredibly low cost. If you're not using helium, a fun and popular twist is to hang them upside down from the ceiling using tape and ribbon. (Tip: if you want to use helium and still hang balloons from the ceiling, put a marble or a penny inside the balloon before you inflate and they'll hang upside-down!)
In addition to the gold Mylar balloons, you'll want to choose pink, gold, and clear ones, too, so you can make confetti balloons, which are so fun and eye-catching! (*See how-to below!)
*Make Your Own
customized Pink And Gold Theme Confetti Balloons!
Pick your coordinating tissue paper colors and use a hole punch to punch out piles of confetti pieces. (Tip: place the tissue paper between two sheets of regular computer paper when you use your hole punch, in order to get the cleanest cut.)
Place a funnel into the end of a clear balloon and push the pieces through with the eraser side of a pencil.
Blow up your balloon and add a ribbon. So cute and fun!
Gift Table

And

chair

Catch the flurry of paper cards that come sailing in with a card basket, which is really a great idea for every party because it gives guests a handy spot to put their cards instead of piling them all over the table.

Give the basket to your guest of honor as a keepsake or use the same one over and over for every party you host by customizing it with a decorative sign that matches your special occasion. We had our super-talented lettering artist make a custom one especially for our pink and gold birthday party.

A seat of honor where the birthday person will open gifts is perfect for letting presents pile up as guests enter the party. Be sure to arrange the chair in a place that allows them to comfortably open gifts where everyone can see. (Tip: have the chair or gift table easily visible from the party's entrance, or choose a designated 'gift runner' to put gifts in the right location.)
Drink

Table

What's prettier in pink than lemonade on a festive beverage table? Give the drink dispenser its own stage with a white crate, which puts it at the perfect height for guests to access. Dress up white paper cups with chalkboard stickers (Tip: a layer of glitter scrapbook paper underneath gives it added dimension) for guests to write their names on, and complete the overall look by fanning out napkins and popping color-coordinated straws in a Ball jar or decorative vase. Add some pretty fanfare to the entire scene with fun wall décor, like this DIY tassel garland that we created.
Dining

table

We love a luxe look, but we're all about saving money, so check out how we gave our table upscale flair on a budget — we chose a pretty pink pintuck fabric, then folded the ends under and pressed with fabric tape. (Don't even think about hauling out that sewing machine.)

Next came the gold charger plates. Did you know that's what they were called? You don't hear them called by their proper name too often. A charger plate is a large, decorative base setting that provides elegance and anchors the dining table, but they also protect the table and tablecloth from becoming dirty, catching pieces of food and preventing spills. They serve as the base to put other dinnerware on top, and they jazzed up our glossy white party plates nicely.

Little gold boxes serve as sweet and delicate 'thank yous' in the middle of each place setting. Tuck a sweet treasure inside for each guest and use white curling ribbon, along with double-sided tape, to wrap it around the box and top it with our circle "Thank You" tag that you can print for free.

Mason jars have been a hot trend in home décor, and they make the perfect chic centerpieces for our table. We spray painted 32oz mason jars with pink and gold and placed tissue paper flowers inside each one. (Tip: mason jars can be re-used or repainted for different parties, and 32oz are super versatile and make great centerpieces, as a holder for silverware or straws, etc.)
Food

Table

When picking out your gold Mylar balloons for your photo backdrop, choose some to spell out something fun for above the food table that suits your theme, like "PARTY" or the birthday person's name or nickname — be creative! String the letters out on white and gold bakers twine. Remember, Mylar balloons are re-usable and no helium is necessary!

To set up a candy bar to rival any sweet tooth, we chose treats to match our theme, including vanilla sugar wafers, clear rock candy sticks, and pearl white sixlets along with pearlized pink, gold, and white gumballs displayed in pretty glass candy dishes.

We're serious about cake, and so we went with a pretty polka-dot and gold design from a decoup, along with the sweetest cake pops.
The final look is pulled-together, chic, and the coordinating pinks and golds set a fabulous scene that all your guests will enjoy. Happy celebrating!
Print At Home
From your printer straight to their hearts! Print your own cards anytime, right when you want them. Add photos, fun art, and more to make it one-of-a-kind. See more
Party Supplies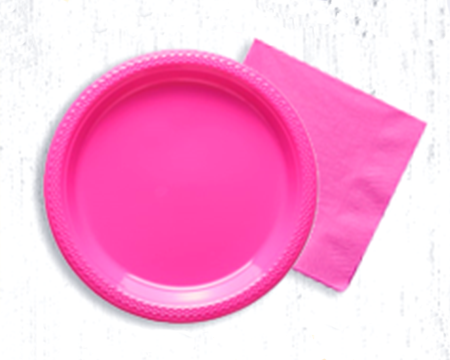 Easy party planning starts here. Set the perfect scene with décor, tableware, favors and more in the colors and characters you love. See more
Gift Wrap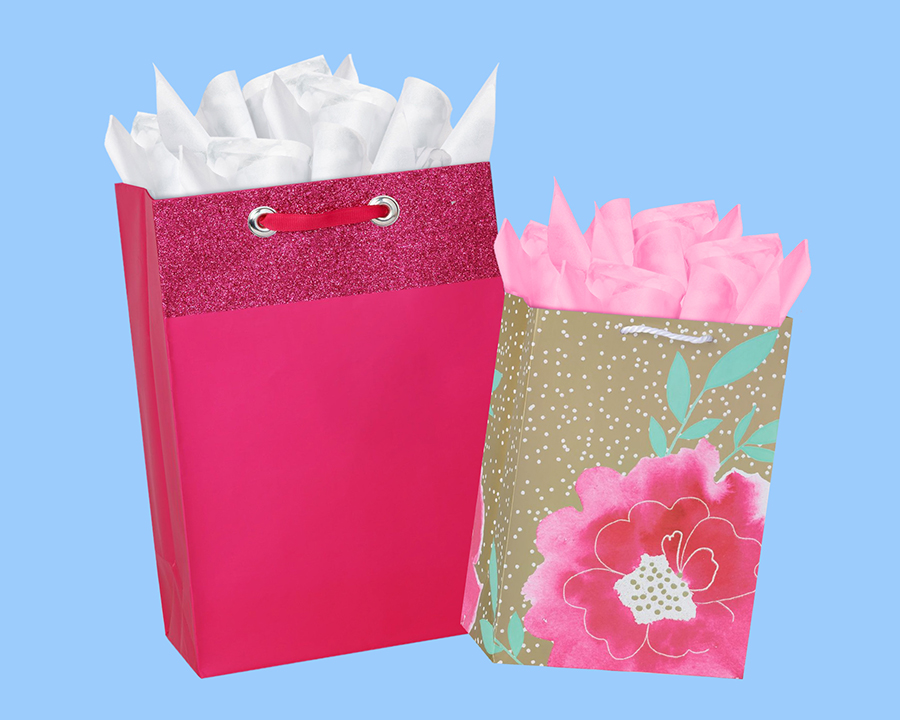 Wrap it with love for the ultimate wow factor, using tissue paper, gift bags, wrap, and bows in favorite themes and colors. Shop gift wrap