The best investment we can make for a better life is to create meaningful relationships, so we invite you to make a resolution to reconnect with three people who are important to you. We'll help you out with expert ideas and easy ways that will help you stay in touch, plus you'll also discover inspiring stories from people just like you, who dared to make amazing connections of their own.
We don't want you to just have a better year — we want you to have a more meaningful one. So let's get started…there are people out there who can't wait to hear from you.
Explore All The Ways You Can Reconnect
Kick off your connecting with this free printable that will keep your three people top of mind and remind you why and how you'll stay in touch. Do you know that there are health benefits to having and maintaining relationships? Yep, it's true. So, you see — you'll get the added bonus of better health, too. (No gym required!)
Plus, discover more, tools, tips and fun DIY's, along with expert advice on staying connected and maintaining meaningful relationships all year.
Printable Greeting Card Organizer Sheets
Need to keep track of the info, addresses, and important dates of those you've resolved to reconnect with this year? Check out these super-handy printable sheets you can add to your greeting card collection and organizer sheets!
Tips

&

Inspiration
What To Say To A Friend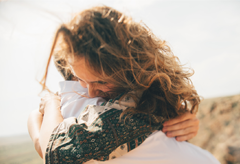 When it's been a while since you've seen someone, it's not always easy to know what to write or say. Don't worry, we're here to help with some heartfelt expressions that can help you say what you feel. See long lost friend messages.
Create A Birthday Wall Calendar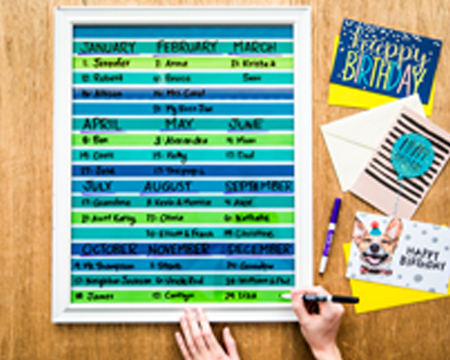 Never forget a birthday with this easy-to-create DIY Birthday Wall Calendar that you can design and customize in no time. See how it makes remembering birthdays more fun (and jazzes up your wall, too!) Check out our DIY birthday wall calendar.
How

To

remember Birthdays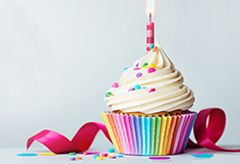 Let's be real — remembering birthdays can be hard (even when it's someone you care about). To help, here are some smart ideas to keep you connecting and celebrating like a pro. See how to remember birthdays.