Valentine's Day Lunchbox Surprise For Kids
For many of us, the favorite thing about lunchtime was the cute notes and sweet surprises that our mom or dad packed into our school lunches along with our bologna sandwiches. No doubt you've continued the tradition for your own littles, so for Valentine's Day we want to help you create an adorable lunchbox idea that's quick and easy and will be the highlight of your love bug's day.
First, You Only Need to Gather Up a Few Simple Things:
PB&J supplies, cucumbers, (fruit leather, etc.)

Valentine heart stickers

Valentine candy and/or holiday themed snacks

Heart cookie cutters

Brown lunch bag

Ribbon and tape
Start by using the larger cookie cutter to take their PB&J, or other simple bread sandwiches, to a whole new cute-as-can-be level.
Use the smaller heart cutters on cucumbers, fruit leather, or anything you like that can easily be cut into hearts.
We know kids don't just have one sweet tooth — all their teeth crave the sweet stuff! But hey, it's a holiday, so spoil them! As you well know, there's no shortage of Valentine treats to choose from, such as red gummi bears, Valentine's Day colored chocolates, cinnamon hearts, or chocolate hearts! Keep an eye out for Valentine-themed snacks as well, such as heart pretzels, and gather all your extra goodies in cellophane bags and tie with red ribbon gift bow.
Try tucking your heart-shaped sandwich cutouts in small red bags or envelopes and pop a "Happy Valentine's Day" sticker on the front. Kids love unwrapping stuff, and what fun to be able to discover your sandwich in a fun way! You might also want to think about tossing a cute little toy or two in the paper bag for added fun.
When it comes to the front of the brown paper bag, kick the usual black marker scrawl to the curb and let your Valentine's Day card do that job in a super-adorable way. After you write a special message inside, write their name on the front and decorate with fun stickers, then attach the card with colorful ribbon to the outside. Fold the top neatly and use a sticker for extra hold.
Talk about packing their lunch with love — your cuties are going to be "tickled pink" when they receive their extra-special Valentine's Day lunchbox gift!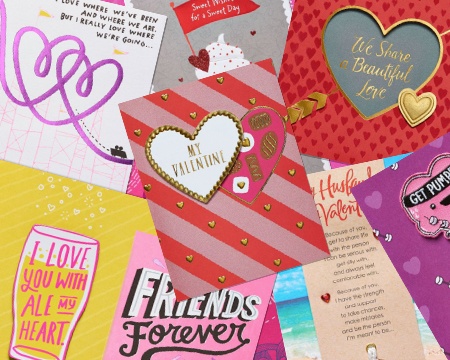 Beautifully crafted, keepsake-worthy cards express love in heartfelt ways.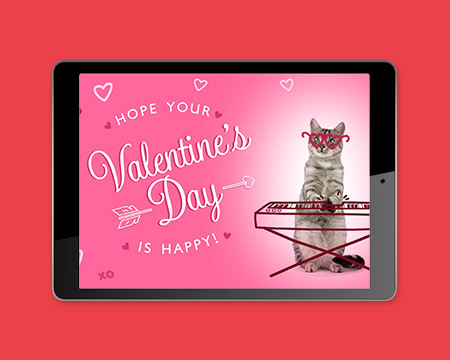 Personalized, interactive and animated valentine ecards are easy to send with love!​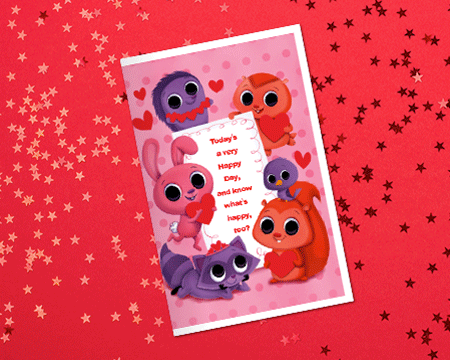 Create Happy Valentine's Day wishes you can personalize and print from home.​
More Valentine Crafts And Gift Ideas
Discover More Fun And Creative Ideas