Valentine's Day Romantic Partner Craft
A modern take on the classic love letter, this DIY love letter craft is a unique gift that will pull on their heartstrings. That's because you'll be writing notes for your significant other that are meant to be opened after Valentine's Day. Consider it a gift that keeps giving!
We're here to help you create a one-of-a-kind Valentine's Day gift that your better half is sure to love as much as they love you!
Here's What You'll Need:
Heavy printer paper or cardstock

Scissors

Stickers or decorative tape

Glue or double-sided tape
Start by downloading this free printable. Using heavy printer paper or cardstock, print as many sheets as you'd like. These will be cut and eventually adhered to your love letter (or an envelope).
(Tip: If your home printer can't handle cardstock, a local print shop will be able to do the job for a low cost. Plus, they should have industrial-size paper cutters to cut your cards quickly and neatly.)
For each printed sheet of paper, cut down the middle lengthwise and widthwise so you end up with four individual pieces. You'll see that each card has a blank space intended for your "open when" moment. Need some ideas? Here are a few examples:
Open on your birthday
Open when you've had a bad day
Open on our anniversary
Think of significant dates in your relationship. Maybe April 6th was the day he or she first asked you out. Write "open on April 6th" on the front of the card, and on a separate sheet of paper write about the memory of that special day. For cards without specific dates, write a sweet sentiment or note of encouragement for when he or she needs it. There's no limit to how many cards to write, but try to space them out so your partner has something to read throughout the year.
Fold each letter into an envelope-like shape, making sure there's enough room to glue the printout to the back. Seal your letters with a Valentine-themed sticker or washi tape.
(Tip: You don't have to fold each letter into a mock envelope; use real envelopes to enclose your letters if you'd like!)
Place all your notes in a small gift bag or box. In a separate Valentine's Day greeting card, write a note that instructs your partner to follow the rules and open each card according to what's written on your love note printout. He or she will be excited knowing they have personalized notes to look forward to well after Valentine's Day.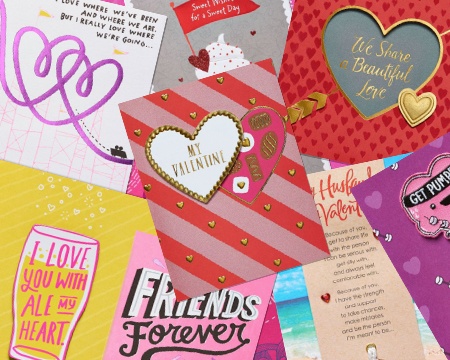 Beautifully crafted, keepsake-worthy cards express love in heartfelt ways.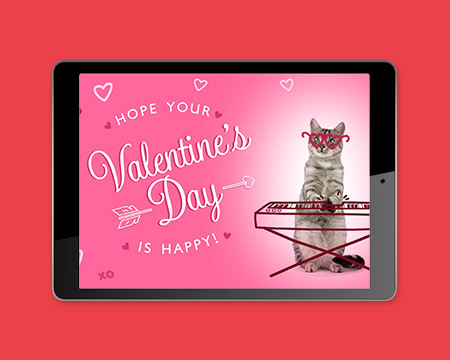 Personalized, interactive and animated valentine ecards are easy to send with love!​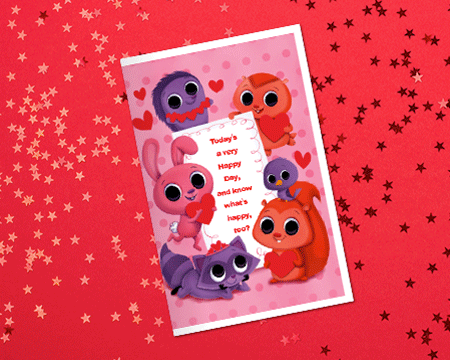 Create Happy Valentine's Day wishes you can personalize and print from home.​
More Valentine Crafts And Gift Ideas
Discover More And Fun Creative Ideas