SmashUps™: Personalized Video Greeting Cards For Any Occasion
SmashUps™ are fun, personalized digital greetings that call out your friends and family by their first name through the magic of video and animation. These highly customizable wishes might even let you pick the age, location or hobby of your recipient. Across our lineup of Original SmashUps™, Celebrity SmashUps™, Talking SmashUps™ and Selfie SmashUps™, choose from personalized video greetings with photos, music and more. Whether your custom video greeting card speaks, sings, scats or yodels, it's sure to amaze someone special!
Birthday Smashups™
Make your birthday wish sing with a celebrity shout-out: Now you can deliver singing, dancing and personalized video messages filled with catchy birthday beats from top stars. Get the party started by creating your own personalized birthday song with SmashUps™!
Celebrity SmashUps™

---
Why just send along your wishes, when you can have a celebrity deliver your personalized message in a song? We've got the all-singing, all-dancing, personalized video celebrity greetings! Simply choose your favorite celebrity, select unique personalizations for your recipient, then preview and send your original masterpiece.
Original Smashups™

---
Get the party started with our Original Smashups™ perfect for any occasion!
Talking SmashUps™

---
Celebrate occasions out loud with personalized video messages from a character who does the talking for you!
Selfie SmashUps™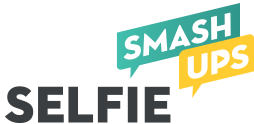 ---
Share personalized video greetings and get more grins with Selfie SmashUps™ featuring your smiling face!
Learn More About SmashUps!
How To Personalize A Video Greeting Message
Sending a personalized SmashUp is easy with American Greetings. Simply browse our vast selection of customizable video greeting cards, choose one your recipient will love, select their name from a drop-down list, then sit back and enjoy a fun video message!
If you're sending a selfie SmashUp™, simply upload a photo from your computer, write out exactly what you'd like your video message to say, and watch as your personalized SmashUp comes to life. If you're sending a musical or celebrity video greeting, you might even be able to personalize the lyrics!
How to Send a Personalized SmashUp
Sending a custom video or photo greeting couldn't be simpler. To send premium cards with an all-access membership, simply follow these steps::
Browse personalized cards and choose the perfect one
Add a custom note, choose your recipient's name or upload your favorite photo
Preview your ecard to make sure you're happy with the final greeting
Enter the recipient's email address and hit send!
If you're running into trouble, check out our ecard FAQs to find a solution.
Other Ways To Celebrate
If you're not sure how to write the perfect message for your personalized card, explore our advice to learn what to write based on the holiday or occasion you're interested in. To take a custom greeting to the next level, consider adding a egift card! And finally, if you decide you'd rather send a card your recipient can touch and feel, explore our Creatacards to find one you can personalize and send just as conveniently.
Get Started With American Greetings
Your member benefits go way beyond just creating fun, personalized video messages. Your American Greetings subscription gives you other great membership benefits like unlimited access to the most creative ecards and cards on the internet, the ability to schedule reminders and the option to send your digital cards ahead of time.
You'll never forget that upcoming birthday or anniversary! Get started to reap the rewards of an American Greetings membership today!