New And Popular Creatacards™
This is where you'll find new and buzzworthy virtual greeting cards to delight every person and celebrate every occasion.
Birthday Creatacards™
Create an extraordinary virtual card for their celebration — because there's nothing more personal than a birthday!
Thank You Creatacards™
With so many reasons to show gratitude, creating a tailor-made thank-you card is the obvious way to go. Creatacard™ online and printable card options offer quick and easy ways to express appreciation at any time.
Anniversary Creatacards™
Celebrate the life they share with a stunning, specially made Creatacard™! From the 1st Anniversary to the Diamond, every year of love is worthy of a unique greeting.
Choose A Card. Personalize It. Send It.
With Creatacard™, you'll find the most-loved features of paper cards, in a digital upgrade that feels just as personal. Creating virtual cards is as simple as it is seamless. Whether on your phone, tablet or computer, the card-making process is the same. In three easy steps, you'll have an awesome card ready for someone amazing.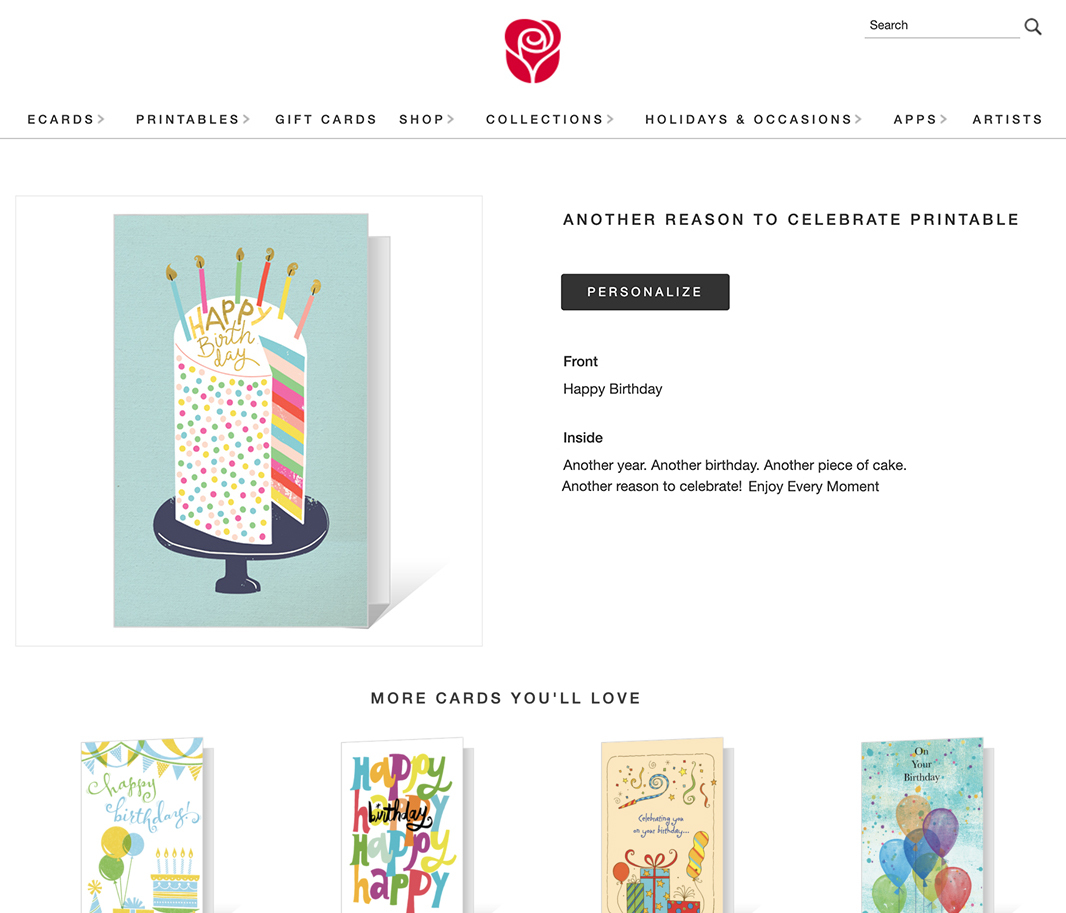 Select the digital version of your favorite paper card. We offer our widest variety of occasions, with all the relationships, themes and tones you'd expect in the greeting card aisle.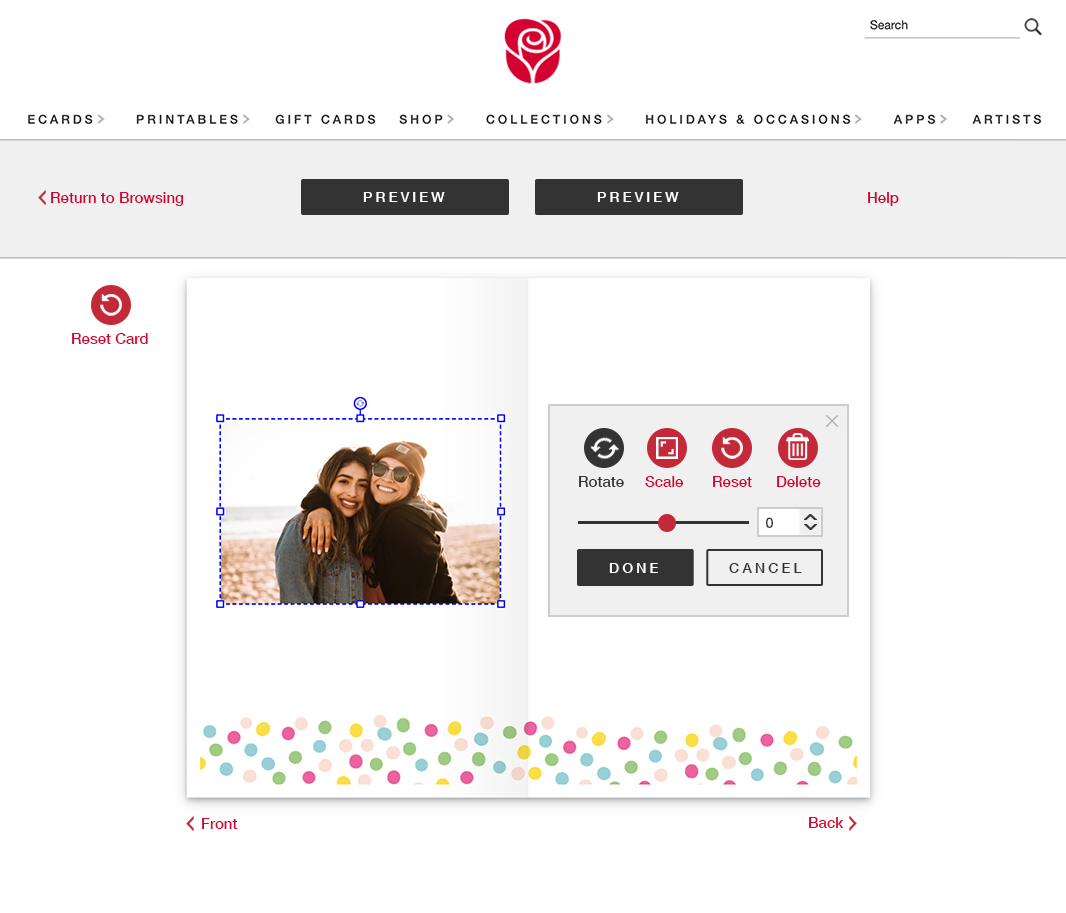 Make it meaningful with personal touches, like the perfect photo, a thoughtful message and your signature.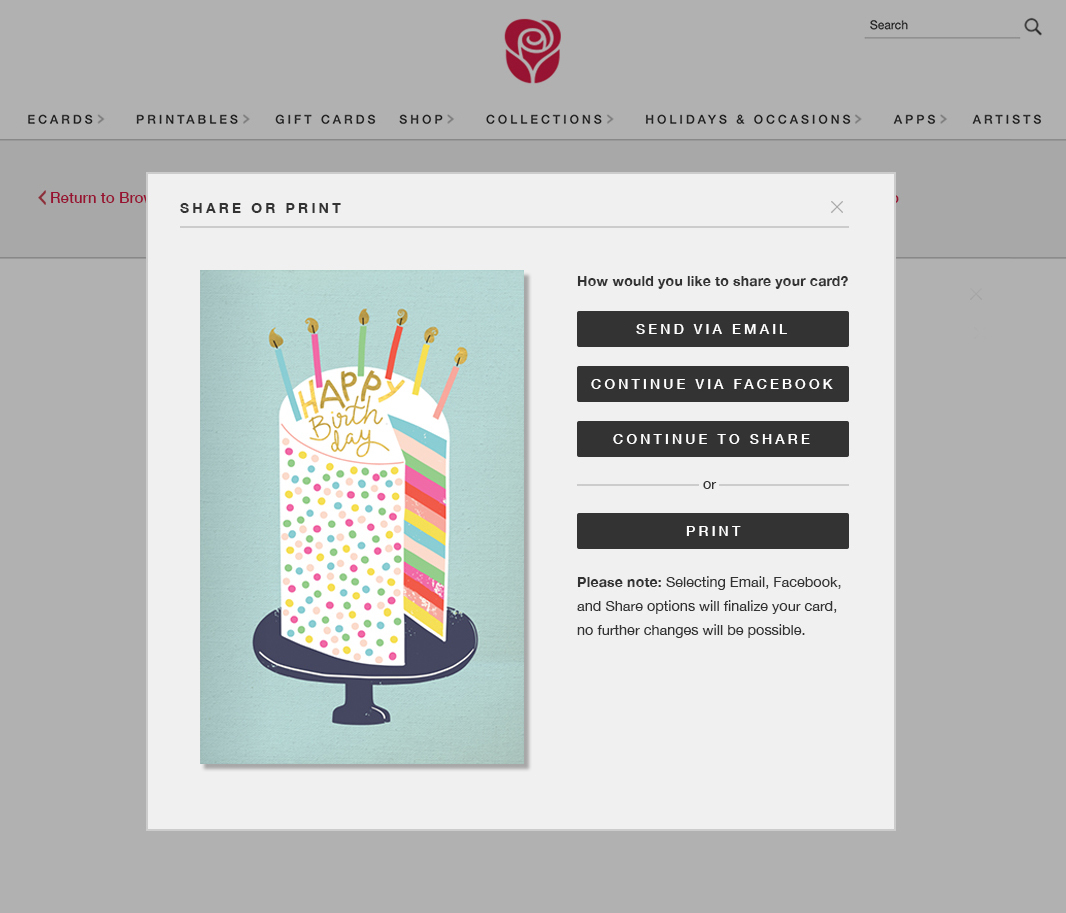 Deliver your Creatacard™ digitally and instantly via email, text, social post or your preferred messaging app. If sending by email, you can schedule it to arrive on a special date. You also have the option of printing your finished piece from home. Talk about convenient!
DOWNLOAD THE CREATACARDTM APP FOR FREE
This superfun greeting card creator app lets the kids in your life make greeting cards for friends, family, classmates and anyone who deserves a smile. Download the American Greetings Creatacard™ app today and get FREE access to a variety of awesome tools and templates. Designed for kids of all ages, they'll start making masterpieces in minutes!
---
Where Did Printables Go?
Printables were our first line of virtual cards you could make and print from your home. Now called CreatacardTM, we've taken all the fun and convenience of printables and added even more content, personalization tools and digital sharing options for an easier-than-ever creation experience.
Other Ways to Send Greetings
We want you to have as many ways as possible to make your favorite people feel happy. If you're looking to mail or hand deliver a paper card sealed in a cheerful envelope, shop online for paper greetings. Or experience the joy of sending animated, talking and singing ecards out to as many people as you can on as many occasions as you like. With our member subscription, you'll have 24/7 access to thousands of digital, printable and customizable cards, plus unique greeting card apps like Creatacard™ for kids, SmashUps™ and justWink™. With all that American Greetings has to offer, it's easy to switch up how you celebrate!
Sign Up for Emails
Be the first to see what's next from Creatacard™! Our designers and programmers are hard at work creating new ways to make virtual paper cards go above and beyond. From music to animation to pop-ups, the possibilities are pure magic. Enter your email here and we'll let you know when new Creatacard™ product is available!