Valentine's Day Gift Ideas For Him
When you think Valentine's Day, you might imagine red roses, chocolate hearts, or teddy bears. They're all tried and true gifts, but if you really want to celebrate someone you love this Valentine's Day, think outside the box of chocolates and consider giving a gift with meaning.
Whether he's your husband, significant other, or father, this Valentine's Day gift guide for him is sure to spark creative ideas.
Homemade Seasoning
Have a chef in your life? Make him a homemade spice blend, rub, or seasoning. He'll appreciate the thought and remember you every time he's in the kitchen.
Using herbs and spices already on hand, mix enough to fill a mini jar.

Find a recipe that includes your creation, (or a recipe that you think would go well with your blend), write or print it out on card stock, punch a hole in the top, and string it with ribbon around the jar.

Pair your gift with a set of oven mitts or cooking tongs and a thoughtful Valentine's Day card.
"Open When" Cards
We could all use a pick-me-up every now and again. "Open When" cards provide the perfect opportunity for showing him a little extra love when he needs it most.
Choose about 10 different greeting cards. Make sure you select cards from different categories. For example, pick a "Get Well" card, a few funny cards, a "Miss You" card, and so on.
Think about what he'd like to read if he were having a bad day or wasn't feeling well. Write a message in every card and label each envelope accordingly. Get creative! Some ideas include:
Open when you need a good laugh
Open when you're on a business trip
Open when you're feeling under the weather
Stack your finished cards and tie them together with a bow.
Date Night Jar
Need a Valentine's gift for your boyfriend, fiancé, or husband? Give him the gift of quality time with you! A date jar will give you plenty of ideas when you're looking for something to do together.
Write your ideas on small pieces of paper, fold them, and put them in a mason jar or a handmade box. These can be inexpensive — even free! — date ideas. Some of our favorites are:
Game night

Movie night

A walk around the neighborhood or local park

Bowling
More Valentine's Day Gift Ideas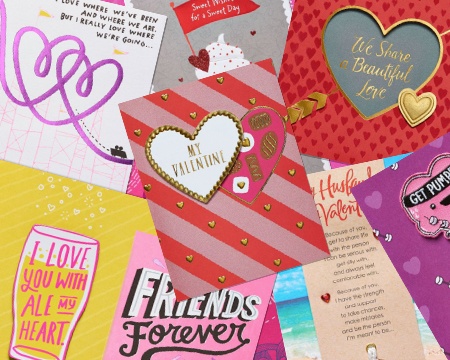 Beautifully crafted, keepsake-worthy cards express love in heartfelt ways.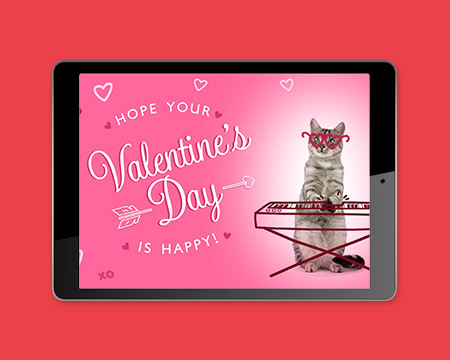 Personalized, interactive and animated valentine ecards are easy to send with love!​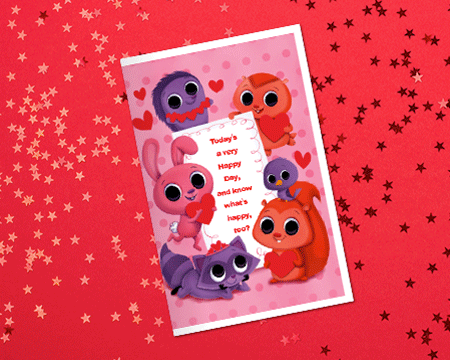 Create Happy Valentine's Day wishes you can personalize and print from home.​