Valentine's Day Gift Guide For Her
Whether it's your significant other, your mom, or your daughter, there's always a special lady to acknowledge on Valentine's Day. While red roses and heart-shaped chocolates are tried and true, there are also many other meaningful gift ideas that show your love.
Here are some of our favorite Valentine's Day gift ideas for her.
"I Love You Because" Frame
With this creative gift, you can show her love on any day of the year. All you need is some scrapbook paper, an 8"x10" frame, and a dry erase marker.
Choose scrapbook paper in a color or design she'd like, keeping in mind that anything written on it should be legible. Cut the paper to fit the frame, then write (or print) "I Love You Because…" at the top. Or, get to the heart of the matter faster with our free printable
Once the paper is framed, you can use your dry erase marker to write on the glass or acrylic that covers it, changing the reasons why you love her whenever you'd like.
Date Night
Sometimes a pre-planned date night can go a long way in showing how much you care, but don't make it just any ordinary date night; fill it with surprises along the way. Taking care of all the planning and sticking to a schedule will allow her to relax and enjoy herself.
For example, surprise her with reservations to her favorite restaurant, followed by a nightcap at a swanky bar and a movie on the couch. You don't have to empty your wallet to make the night special. Consider budget-friendly ideas like an "indoor picnic," complete with blankets, her favorite home-cooked meal (or takeout), and a board game.
Love Note Jar
Give her something to look forward to every day by creating her very own jar of love notes. To make this gift, you'll need some red, pink, and white craft paper and a mason jar (or something similar).
Each color will have its own category: red paper will be "reasons I love you," pink paper will be your favorite memories together, and white paper will be a meaningful quote, song lyric, or joke.
Cut the paper into small squares or rectangles. We recommend having at least 30 pieces of paper so she'll have something to read every day for a month. But if you're feeling extra ambitious, go for 365 pieces! Make sure to divide the amount of paper evenly among the three categories.
Then, write something on each piece based on the category under which it falls. A red piece of paper, for example, might say something like "You always laugh at my jokes, even when they're not funny."
After writing on all your pieces, fold them a few times and put them in the jar. In a Valentine's Day greeting card, write a heartfelt message and let her know what each color means.
The great thing about this gift is that it's not meant for romantic partners exclusively; your mom, daughter, or grandmother can enjoy it all the same. There are also ways to tailor this gift based on the recipient. If this is a Valentine's Day gift for your fiancée, for instance, you can write a note for each day leading up to your wedding date.
The Gift Of Time
Valentine's Day gifts don't have to be tangible. Sometimes stepping in to fill a role usually reserved for her is the greatest gift of all.
In a card, tell her how much you appreciate and respect her for all she does. Whether she's your mother, wife, sister, or daughter, you can surely find a way to give her a little break. Maybe that means doing the laundry for a week, picking your nieces or nephews up from school, or making dinner for Mom.
You can even get crafty, making your own "coupons" of chores or tasks she can redeem whenever necessary. If you need a little inspiration, grab our free printable Valentine's Day coupons here. It's a priceless, authentic way to say "I love you."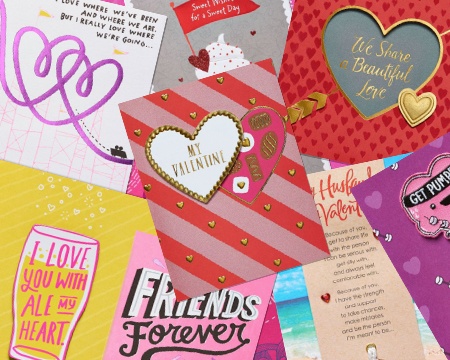 Beautifully crafted, keepsake-worthy cards express love in heartfelt ways.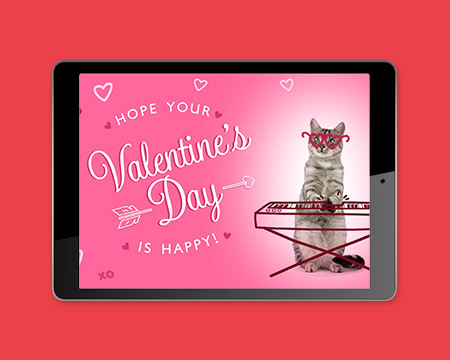 Personalized, interactive and animated valentine ecards are easy to send with love!​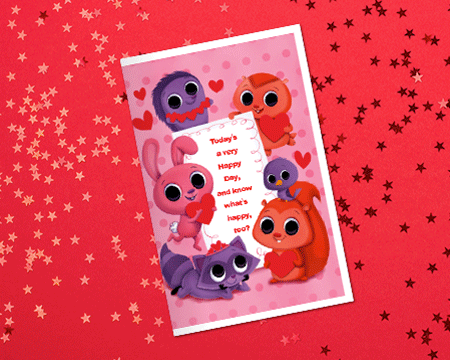 Create Happy Valentine's Day wishes you can personalize and print from home.​
More Valentine's Day Gift Ideas