Thank You Gift Ideas
for Men
It's easy to appreciate the special men in your life, and showing that appreciation with a thank you gift just takes considering the things that are meaningful to them. But should you choose something sentimental or humorous, practical or luxurious? With some ideas under your belt, you'll find that it's pretty easy to find great thank you gifts for men. Draw inspiration from these ideas, and come up with a thoughtful way to show any guy that you value his influence in your life.
Freshly Baked Cookies
If you're looking for an easy and inexpensive way to say thanks, then bake him cookies. A homemade treat shows thoughtfulness, and any man will be grateful for the time and effort you put into creating something delicious. This is also a great thank you gift for a man who has everything — after all, you know what they say about 'the way to a man's heart.'
Keychain Tool
For the handyman who loves tools — or maybe is always losing them — get a keychain multi-tool. This gives him easy access to all the tools he needs, even when he's on the go. Grab a gift bag and some tissue paper and pair it with a nice thank you card to show your appreciation.
Personalized Man Cave Sign
If your guy has a space to call his own, then get him a personalized man cave sign so he can claim his territory. Customize the sign with a quote, his favorite picture, or lyrics from his favorite song. He'll think of you every time he takes a break from the daily grind.
Monogrammed Mug
Whether he's a coffee drinker or he prefers tea, chances are his beverage of choice will taste better in a nice mug. Have it monogrammed to make sure that no one else in the house is tempted to swipe it. Opt for a personalized stainless steel water bottle or glass tumbler if those fit your guy better.
Tickets To A Big Game
Tickets to watch his favorite team hit the court or the field is a surefire way to say a big thank you and it's so easy to present them inside your thank you card. Send him with his friends, or make a date to enjoy the time together. This one may take a little coordination, so check around to make sure the date and time of the game will work with his schedule.
Magnetic Wristband
If your guy is a handyman, a magnetic wristband can make those household projects easier in the future — plus, he may not have one yet. The wristband attracts nails, screws, and other small metal objects while he's working, which prevents them from dropping or rolling away.
Framed Artwork
When you're buying a thank you gift for a man who has everything, consider framed artwork he can hang in his office, den, or other space. Pick something that is meaningful to him, such as a photo of his favorite team's stadium or a painting of a landmark in the town where he grew up.
Personalized Golf Balls
Golfers can never have enough golf balls. Personalize the balls with his name or a fun message, and he'll appreciate the gift every time he's on the putting green. Go one step further and treat him to a morning on the links or a session at the driving range.
Themed BBQ Tools
If your grill master is also a sports fan, then get him some themed barbecue tools emblazoned with his team's logo. With options from hockey to football, you can combine two of his loves in one gift. For a fun presentation, gather the tools together in tissue paper, like you would a bouquet, with the tools sticking out at the top, and tie a big ribbon around it in the center and attach a bow (in his team's sports colors would be cool). Then, plan a get-together with friends and family to give him a chance to put his new gift to good use.
Monogrammed Leather Wallet
Your male friend probably already has a wallet, but if it's like most, it has likely seen better days. Get him a nice leather wallet and have his initials monogrammed for a thank you gift that is both thoughtful and practical.
There's no question gifts are nice, but your simple expression of gratitude, whether it's in an ecard, paper card, or printable thank you note, is always the most meaningful gift of all and something any guy will appreciate.
Thank You Ecards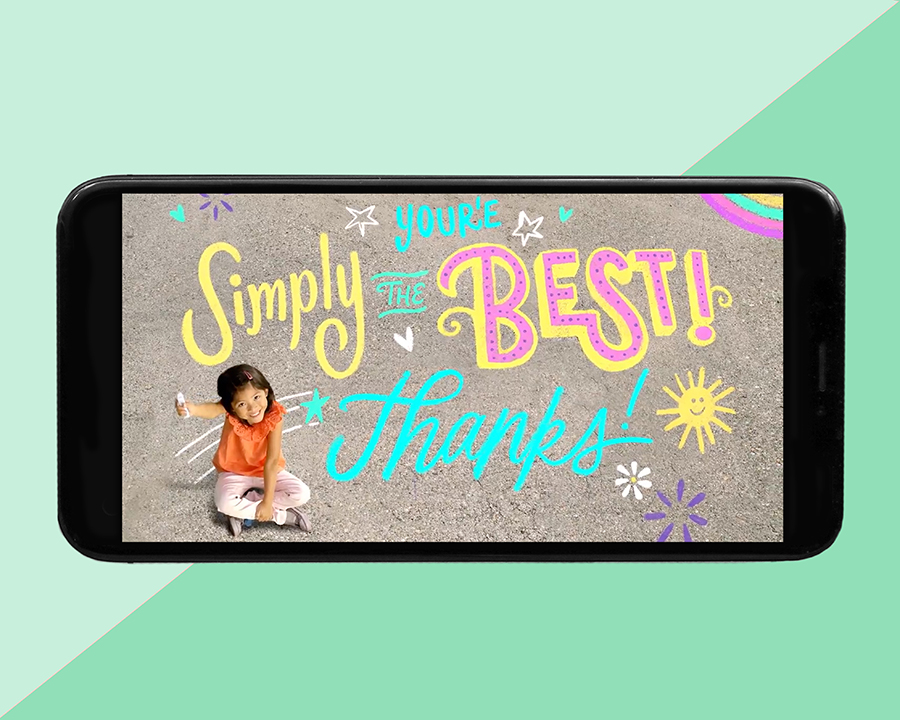 Showing gratitude strengthens relationships, improves health, and makes us happier – so many benefits wrapped up in a thoughtful ecard. Send thank you ecards
Thank You Notes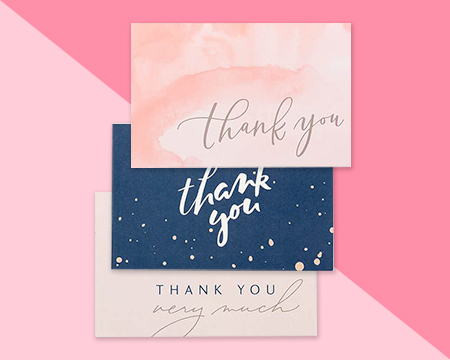 Thank those you love! Shop from the comfort of your own home for the perfect cards and make your loved ones happy all year. Shop thank you cards