Thank You Gift Ideas
for Teachers
There's no doubt about it — teaching is hard work. Your children's teachers put a lot of time and effort into educating your kids, which is why it's important to give back and say thanks. Whether you're looking for an end-of-the-year gift or you want to show gratitude on Teacher Appreciation Day — which falls on the Tuesday of the first full week of May — use these thank you gift ideas for teachers to show that you value everything they do.
Handwritten Note
Sometimes the most thoughtful gift is also the simplest. A personalized thank you card with handwritten notes from both you and your child highlights the impact the teacher has had on your family's life. Many teachers love to look back on these notes, especially when they're facing a mid-year slump or after a particularly stressful day in the classroom.
Personalized Classroom Decorations
Teachers often have more than enough coffee mugs and pencil holders, but classroom décor is always in high demand. A fun and colorful sign with the teacher's name can welcome everyone to the classroom, while a plaque with a favorite quote or saying can offer encouragement to every child in the room.
Keepsake Scrapbook
The best thank you gift ideas for teachers often involve the whole classroom. Ask all the kids to create a colorful page by drawing a picture or writing a letter — just make sure each student signs their contribution. One parent can collect these pages and add them to a scrapbook that the teacher will cherish for years to come.
Books For The Classroom
Share the joy of reading with the gift of a book — or a bundle of books. If you've spent time in the classroom, you might have noticed that some books are so popular, they're missing covers or even pages. Or maybe your child has a favorite story they want to pass on. Write a personal inscription or a note of thanks inside the front cover, and future students will see the impact their teacher has made.
Personalized Stationery
If you've received a handwritten note from the teacher at some point during the school year, then chances are good they'll appreciate personalized stationery in the form of note cards or a notepad. Go with the teacher's initial if you don't have time to get stationery customized with their full last name. Pop a nice pen into the gift bag as well for an extra-special touch.
Homemade Bouquet
Flowers are a universal sign of caring, and this is one bouquet that's both meaningful and inexpensive. Give your child colored tissue paper to make flowers. Gather these tissue paper flowers together for a heartfelt bouquet that lasts. If your kids are older and have outgrown elementary crafts, then swap the tissue for unique live flowers from a flower shop.
Volunteer Your Time
Time is one thing most teachers just don't have enough of. Offer to help your child's teacher with whatever they need. Organizing classroom supplies, making photocopies, correcting papers, or deep-cleaning the classroom are just a few ways you might be able to help. This idea is also the perfect gift for Teachers' Day, which falls in May, because it lends help when it's needed most: before the busy end-of-school year.
School Supplies
Many teachers reach into their own pockets to pay for school supplies for their classrooms. Help lessen the burden by gifting supplies. Instead of guessing, ask the teacher which supplies are in high demand or on the pricey side. This also makes a great group gift, with every child offering to bring a different item.
Subscription Box
Most teachers are bombarded with gifts in May and June, but it's when they're deep in the trenches of the school year that they can really use a little love. Give just that with a monthly subscription box. You can choose a service that caters to classroom needs with boxes full of educational resources, or opt for a more personal touch with gourmet food, wine, or even books. No matter what you choose, your teacher will greatly appreciate the sentiment when they have a box full of goodies waiting at their doorstep each month.
Larger Item For The School
Many parents give small gifts for teachers, but if you're looking to up the wow factor — maybe your child's teacher is celebrating a milestone anniversary at the school or retiring from the profession — then celebrate this big accomplishment with a larger gift. If the whole class contributes, then you can buy a set of books, plant a tree, purchase a playground bench, or donate another needed item. Inscribe your gift or add a plaque with the teacher's name and a dedication.
Putting the finishing touches on your present is almost as important as choosing the gift itself. From fun, colorful gift bags to themed wrapping paper and big bows, we have what you need to jazz up any gift presentation.
Thank You Ecards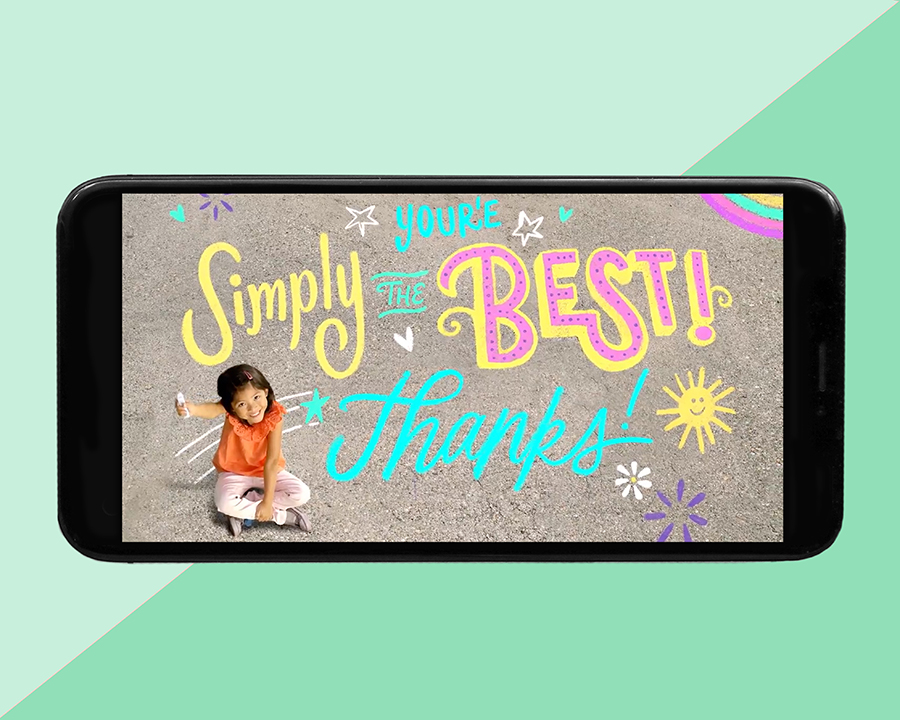 Showing gratitude strengthens relationships, improves health, and makes us happier – so many benefits wrapped up in a thoughtful ecard. Send thank you ecards
Thank You Notes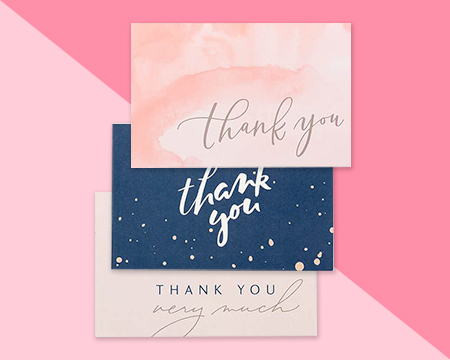 Thank those you love! Shop from the comfort of your own home for the perfect cards and make your loved ones happy all year. Shop thank you cards