Wedding Thank You

Gift Ideas

No matter how much of the planning you do on your own, there are plenty of other folks who contribute to the success of your special day. Let's face it, planning a wedding takes a lot of time, creativity, and thought; but without your groomsmen, bridesmaids, parents of the happy couple, and wedding guests, your wedding day would be very different. Show your appreciation to the special people celebrating your love with these ideas for wedding thank you gift ideas.
A Day With You
The days leading up to your wedding are jam-packed with activities and last-minute details. It's also the perfect time to give an experience as wedding thank you gifts for parents and helpers. A lavish afternoon tea, a day at the spa, or even just a few hours of time when they can have your full attention. Whatever setting you choose, the real gift here is the quality time you're spending with these special people.
A Quick Getaway
Your maids and men have likely showered you with gifts and getaways already. Why not arrange a quick trip for everyone several weeks before the wedding, as special wedding thank you gifts? Similar to the first idea, this one is all about spending quality time together but with the added bonus of more time mixed with a vacay vibe.
Jewelry With A Personal Touch
When you're thanking your maids and moms, giving them a special piece of jewelry that they can wear on the day of the wedding — and for years to come — is a wonderful idea. Choose something that is closely tied to your relationship, the colors of your wedding party, or a piece that you can add on to through the years. For example, a charm bracelet with charms that are special to your relationship with the recipient.
Engraved Gift Boxes
With or without jewelry, a gorgeous engraved box with a handwritten note makes a lovely keepsake. Every time the recipient looks at the box, they'll be sure to think of you and your special day.
Personalized Hankies
There are plenty of happy tears shed at most weddings. Why not give your moms, dads, maids, and other helpers beautifully personalized handkerchiefs? Add a meaningful message, the recipient's name, and/or the wedding date for a thank you gift that doubles as an incredible (and useful) keepsake.
A Framed Photo
Skip The Favors
Favors are the traditional wedding thank you gifts for guests, but you don't have to give a physical gift to provide a meaningful expression of thanks. For example, you could choose to donate the money you would have spent on favors to the charity that means the most to you in honor of your wedding guests. Then nestle a lovely scroll on each place setting with a printed message letting everyone know that you've made a donation in their honor.
Gift Baskets
Although this works as a gift for anyone, it's particularly great as wedding thank you gifts for guests — especially out-of-towners. Arrange a gift basket filled with items specific to your wedding, your town, or your venue to welcome your wedding guests as they check in to their hotels. For example, if you're getting married at a winery, fill the basket with gourmet snacks, small bottles of wine, and two wineglasses along with a handwritten note greeting the wedding guests and thanking them for their help.
Tickets For A Local Attraction
This is another great option for out-of-towners, but it really works for all your wedding guests. Research one of the top attractions in the town or city where your wedding is being held and get tickets for the special people who've done so much to help you.
Treat Them To Brunch
Whether you plan to attend or not (because you're jetting off to your honeymoon), consider treating your helpers and parents to a beautiful brunch the day after. Not only will it be a low-stress way for everyone to regroup, it's also another great excuse to gather and reminisce about the highlights of the wedding.
A Memory Book
Sentimental works best for the people who are closest to you. Compile a book filled with a few key photos, written memories, and notes about how important the recipient has been in your lives. Start working on this project well in advance to give yourselves enough time to fully express your gratitude. Wrap this lovely gift in gorgeous wrapping paper and you're all set.
We love weddings, and we love finding new, special ways for you to thank everyone involved in making the day go off without a hitch.
Thank You Ecards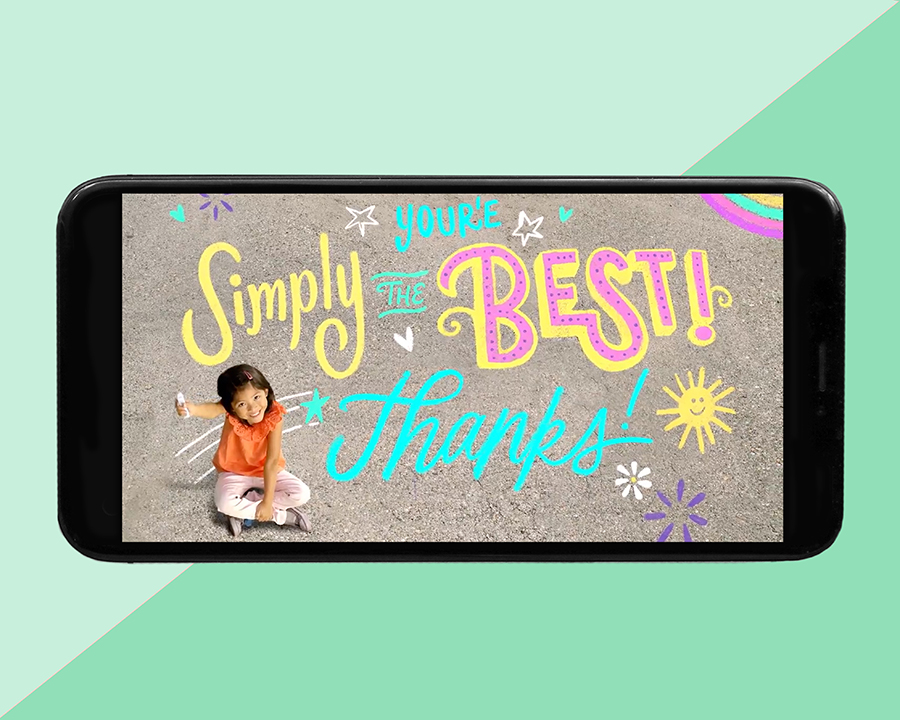 Showing gratitude strengthens relationships, improves health, and makes us happier – so many benefits wrapped up in a thoughtful ecard. Send thank you ecards
Thank You Notes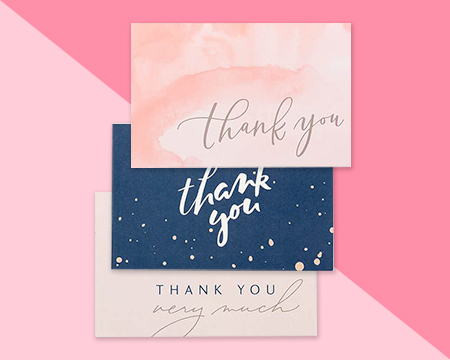 Thank those you love! Shop from the comfort of your own home for the perfect cards and make your loved ones happy all year. Shop thank you cards