Thank You Gift Ideas
for Coworkers
You depend a lot on your coworkers, so you want to make sure you acknowledge when they've helped you out. Whether you're leaving the company and want to give a small token to show how much you've appreciated working alongside them, or you want to thank a coworker for pulling through and helping you on a project, giving thanks goes a long way. Choose one of these meaningful thank you gift ideas for coworkers the next time you want to show gratitude.
IOU Cards
If your coworker is constantly helping you out in a pinch, then return the favor — in advance. Use some fancy note cards to create IOUs. On each card, write a task that you're willing to take over for them, such as "run an office errand," or "close on Friday." Just be sure you're ready to tackle the task whenever it's redeemed.
Office Tool Kit
Is your coworker always losing their pen? Do they constantly ask to borrow a paperclip or steal a stapler? Come to their rescue with an office tool kit with all the necessities. Include pens, sticky notes, a mini-stapler, highlighters, and paperclips. For an extra-special touch, monogram your coworker's initials on a pouch and tuck the items inside. Place it all in a fun gift bag and set it on their desk or chair as a fun surprise for them to find.
Favorite Memories Scrapbook
If a beloved coworker is leaving, thank them for all their hard work, and ask everyone to create a scrapbook page with a favorite office memory of them. Coworkers can also write a message of appreciation. Put all the pages together in a scrapbook for a gift worth keeping.
Fancy Tea
Small gift ideas for coworkers come in handy because sometimes all you need is a token to say thanks. If you've noticed that your coworker is a tea drinker, then present them with a box of fancy brew all dolled up in pretty gift wrap and bows. Your coworker will appreciate a break from the bland tea bags sitting in the break room cupboards. Chocolate truffles or gourmet trail mix work for someone who is more of a snacker.
Radio Subscription
Make workplace listening a little easier with a subscription to a satellite radio service like Pandora or Sirius XM. This subscription gives your coworker more control over their music and eliminates commercials. Plus, it's something they'll be able to use and appreciate for a month or more.
Personal Thank You Notes
Getting gifts for coworkers when you are leaving your job is a classy way to thank them and say goodbye. A simple, heartfelt thank you note is one of the best ways to express gratitude. Choose blank thank you cards and write a personal message to each of your office mates, and you'll give them a message that won't soon be forgotten. Go one step further, and write them each a letter of recommendation or an endorsement on their LinkedIn profile.
Lunch For Two
How do you thank a coworker who dislikes recognition and praise? Take them to lunch at the restaurant of their choice. It's easy; it doesn't cut into the workday, and it gives you a chance to catch up on your personal lives. Even someone who blushes at a wrapped gift probably won't say no to a good meal with a friend.
Fancy Sticky Notes Or Notepad
You've got that one coworker whose cubicle is littered with sticky notes despite the availability of tech-friendly organizers. If you've noticed that they just love their paper, then buy some fancy or whimsical sticky notes that will make their desk area a little brighter. Or, subtly help them stay organized with a monogrammed notepad.
Coffee Pot For The Group
Say thank you to your whole team with a single crowd-pleasing group gift. If your office's coffee pot has seen better days — and most have — then replace it with a new one. This is a relatively inexpensive way to show your appreciation to all the people you work with without having to come up with individual gifts for each one.
Thank You Ecards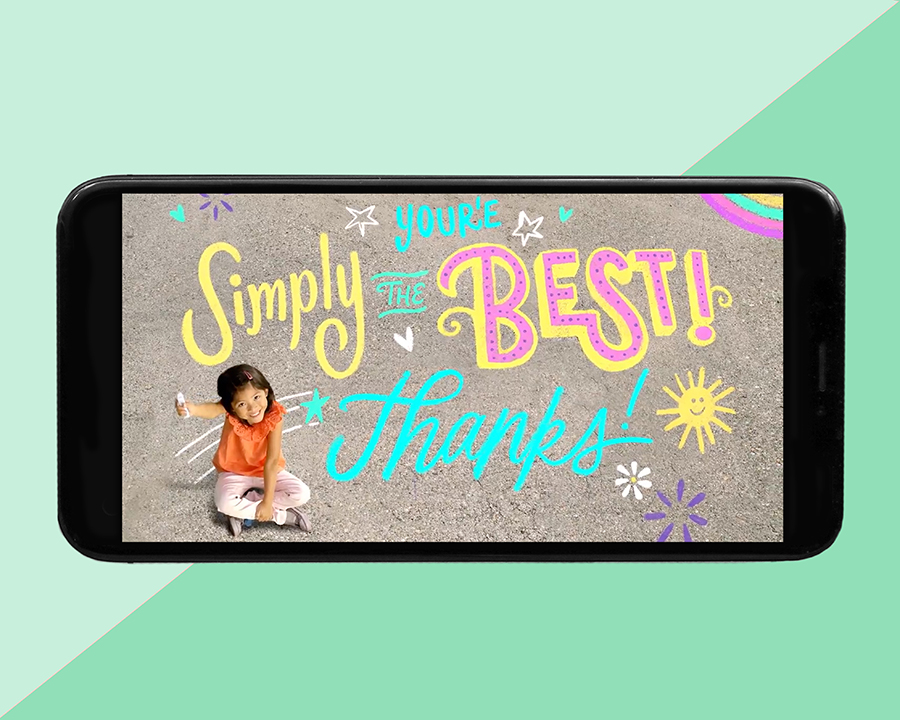 Showing gratitude strengthens relationships, improves health, and makes us happier – so many benefits wrapped up in a thoughtful ecard. Send thank you ecards
Thank You Notes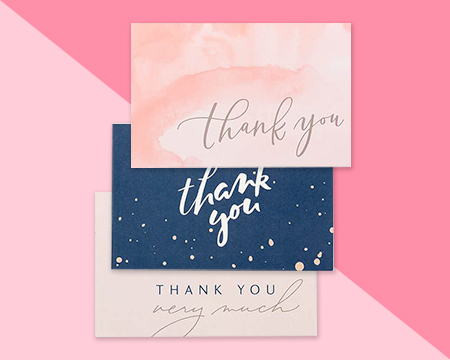 Thank those you love! Shop from the comfort of your own home for the perfect cards and make your loved ones happy all year. Shop thank you cards