Dinosaur Birthday Party Ideas
Dinosaurs may be extinct, but their timeless appeal continues to make dinosaur-themed birthday parties a roaring good time for anyone who digs the dino scene.
And creating a prehistoric party sight is surprisingly simple, even if you're not the "crafty" type. In fact, with our dinosaur party ideas, tips and tutorials, you might be amazed at how quickly you can pull together a B.C. birthday bash that becomes an enormous success.
Photo Backdrop
Let's begin with a central color scheme of two-tone green, plus pops of orange, gold and brown. These earthy hues bring life to our prehistoric pals without being too creepy or cutesy.
An easy photo backdrop can be made from kiwi, forest green, and brown crepe paper, along with tissue paper pom-poms in kiwi, orange and gold. Add a few honeycombs (which are super popular right now) for a trendy touch and some different texture.
Of course, every guest would love to pose with a dino-mite dude, so adding an inflatable dinosaur (or two) is a festive final touch. Tuck a balloon in T-Rex's tiny claw, and top him with a party hat, and you're sure to get a picture-perfect smile!
Grand Entrance, Gift Table, And Seat Of Honor
When your guests walk in the door, a sign or marquee like the Heidi Swapp Marquee Love Lightbox is an adorable way to get them ready to "party like it's 190 million B.C."
Then, let them know where to put their cards and gifts with a designated area that's easily marked and preferably within eyesight of the door. Or, lead guests to where they need to go with our free printable footprints in colors that match the theme.
Free Printable Dinosaur Footprints
There's no need to buy a new basket or bin for the cards — just pick your own favorite from home and add our free dinosaur-themed printable. Use the same basket for every party you host, and you'll always have a cool spot for cards.
Gifts can be placed on the gift of honor's chair (positioned near the card table at first) until it's time for the big present-ation. Then be sure to arrange the birthday boy or girl in a comfortable place where everyone can see.
Check out these quick video tutorials for tips on how to complement the color theme with tissue paper pom poms neat gift wrapping tricks.
Drink Table
Okay, so maybe the "P" is silent in Pterodactyl, but it still makes an adorable sign for the party's punch. Attach our free Pterodactyl Punch printable to a beverage dispenser filled with orange drink (to match the party colors), and guests won't be able to resist a sip.
We love beverage dispensers that have a built-in bottom that lifts them up off the table. Not only does this place it at just the right height for guests to fill their cup without fumbling, but it offers the perfect opportunity to "capture" a dinosaur underneath. And one of our free printable leaves can serve as a temporary spill catcher, especially if it's laminated. Be sure to print lots more for extra décor.
Free Printable Leaves
Coordinating cups and napkins (we recommend kiwi and orange) to match the party theme should be set in a spot that's easily accessible to little hands. And a mason jar is a fittingly rustic choice to hold the straws.
If there's room on your table for some more back-in-time bling, fill 32 oz. mason jars with river rocks and add some jungle leaves. A few more honeycombs to fill the empty spaces will round out the room's décor.
Dining Table
While you're in the mason-jar-filling mood, make several more for centerpieces on the dining table, and place them on a burlap table runner. We recommend a green plastic tablecloth, and those extra leaves you printed earlier, to bring even more green to the scene.
For some dual-purpose décor, dinosaur toys serve as both decorations and party favors (or game prizes).
Hats topping the plates make a great presentation when the guests first arrive. To easily create our design, simply take apart a regular party hat and use it to make a template with scrapbook paper, then secure a row of stylish spikes into the seam. (If you want to go one step further, use a hot glue gun to attach pom poms to soften this potentially ferocious look and add some festive style.)
Finish the setting with plastic-ware wrapped with rustic detail, such as twine. And add a few more dinosaurs!
Food Table
Carrying the color theme over to the food table is easy to do with the same green tablecloth and burlap runner combo.
This is also a great place for those extra printable leaves, scattered on the table and adhered to the wall. In fact, the wall behind this (or any) table is an awesome opportunity for more décor, such as letter balloons that spell our "RAWWR!"
(If you want to add a tissue paper tassel banner to the front of the table, we suggest using a hot glue gun instead of tape due to the weight.)
Feeding your little carnivores, omnivores, and herbivores couldn't be easier with all of our clever menu options, and you'll surely think of more of your own.
Chicken nuggets for "dino bites" are easy to find at your local grocery store.
Free Printable Dinosaur Party Decorations
Peanut butter and jelly sandwiches cut with a dinosaur cutter will certainly be chowed down, but be sure to cut the bread before you make the sandwich (cutting them afterward shreds the bread).
And individual cups of veggies in ranch dressing are a healthy and convenient option for your herbivores.
Accent and identify all these scrumptious treats with our free carnivore/omnivore/herbivore printables, preferably printed on sticker paper to adhere to cups or other paper. And, of course, don't forget the final touch of surrounding each sign with the appropriate dinosaur(s) to match the food choice!
Sweet stuff that fits a dinosaur party theme might first be hard to imagine. But once you get in the rustic mindset and look for matching colors, you'll find plenty of options. Our "candy bar" features sweet treats like green rock candy, green gumballs, green and gold sixlets and vanilla wafer cookies. The cupcakes can be topped with scrapbook paper pennants adhered to toothpicks, which is especially cute if you choose a pennant style banner for the wall.
And your little plastic dinosaurs could certainly be used on the cake. But please keep safety in mind: If you're topping any food items with a toy or non-food safe item, always use a food safe barrier.
Once you've decided on your menu, it's time to gather items for a dynamic display — which can easily be done with items you likely have in your house. We recommend filling clear glass jars (or bowls) with candy and using crates to give height to the items help little ones see what's available.
Timeless Details
Tissue paper pom-poms for the tables and floors will give a pop of color to any party for very little cost. And more printable footprints on the floor are a fun way to lead little guests to games, other rooms, and even the potty.
Clusters of balloons in your party's colors are also an inexpensive way to add more festiveness and give height to the room. If you don't use helium, you can hang them from the ceiling using tape and ribbon.
Make your own customized confetti balloons by using clear balloons, a hole punch, and coordinating tissue paper colors. Stuff them by placing a funnel into the balloon's end and push them through with the eraser side of a pencil and then blow up the balloon. (Tip! For the cleanest hole punch cut, place the tissue paper between two sheets of regular computer and then easily punch away!)
Finally, a bright and thoughtful accent to any party is a framed greeting card (or two or three or four) that matches the theme. Put one at the place-setting of the guest of honor and several more around the room to wish your guests a truly T-Rex-cellent time!
There you have it! A dinosaur birthday party that will go down in history as one that's not only a spectacular sight, but fun (and easy) to create. Your heart will "saur" when you watch your little one enjoying this celebration that will surely Tricera-top the list as one of their all-time party favorites.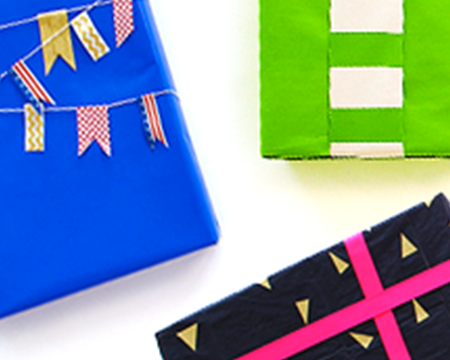 Creative Gift Ideas
Find unique and different gift ideas for anyone and any occasion, along with more gift wrapping tutorials full of neat tricks to keep up your sleeve. (We won't tell.)
See more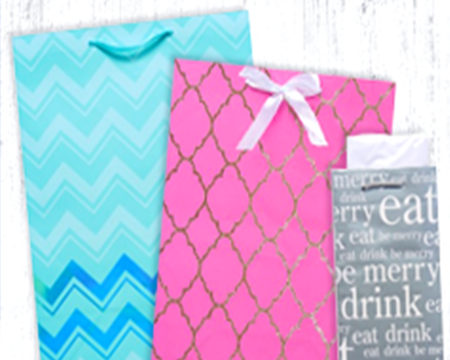 Shop All Of Our Gift Wrap Online
Let's be real. The colorful paper, tissue, bags, and bows are half the fun of receiving gifts, so be sure to keep some on hand. Shop easily from home and we'll deliver straight to your door.
More gift ideas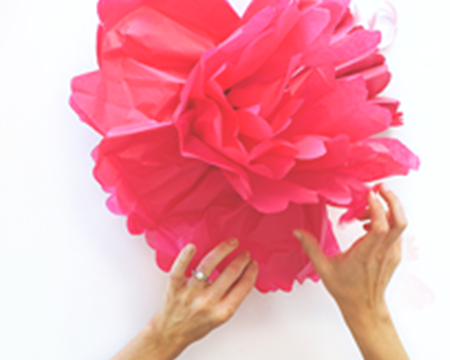 Tissue Paper
Tissue paper's not just for presents anymore. Create party décor, favors and more, then mix and match it with bags and gift wrap for the ultimate wow factor.
Shop tissue paper
More Celebration Inspiration