DIY party decorations and favors:
fringe cupcake toppers
When planning a party, sometimes it only takes a few festive DIY touches to make your party really pop. In just a few minutes, you can make these fringe cupcake toppers that give your event a trendy, handmade feel without a lot of extra time, money or effort.
Here's
what you'll need:
Cut the straw into 3rds (about 2″-2 1/2″ long). Gently squeeze them to reshape.
Cut a strip of tissue paper about 2″ wide.
Snip into fringe using scissors, as narrow as you can (a little more narrow than the width of a straw). Cut about ½ way through the strip of tissue paper with each snip. When you reach about 4″ of fringe, cut it off completely (use the rest of the strip to make your next cupcake topper.)
Roll the strip from the base, pinching a little bit as you go along. Then, slide the pinched base into the straw and place it on the cupcake.
And there you have it! Adorable DIY fringe cupcake toppers!
Party supplies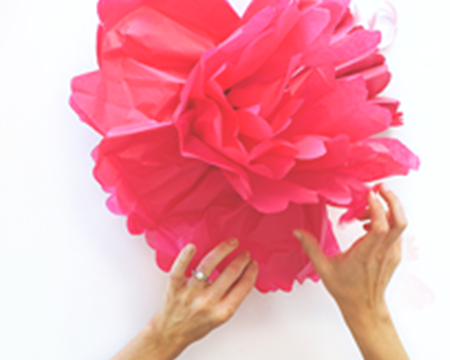 Tissue paper's not just for presents anymore. Create party décor, favors and more, then mix and match it with bags and gift wrap for the ultimate wow factor. Shop party supplies
Party ideas and inspiration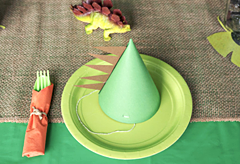 Easy party planning starts here. When choosing a theme and decorating, use these creative DIY tutorials and craft ideas that are easy to pull off while being budget friendly. We'll help you get that party started! More party ideas
DIY gift ideas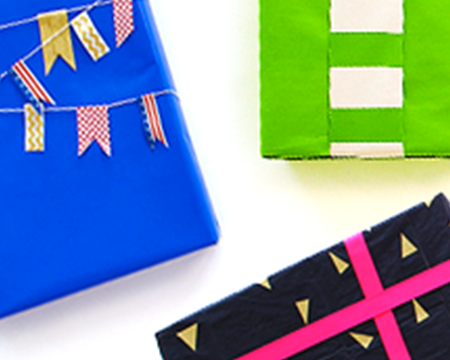 Find unique and different gift ideas for anyone and any occasion, along with more gift wrapping tutorials full of neat tricks to keep up your sleeve. (We won't tell.) More DIY gift ideas
More Celebration Inspiration
Discover more fun and creative ideas