Easter Egg Decoration DIY
If the thought of dying Easter eggs this year is taking the hip out of your hop, this fresh, crafty idea will put the 'spring' back in your step. These adorably eye-catching Easter egg decorations are simple, mess-free, and will last the entire spring season and beyond, long after the last marshmallow bunny is eaten.
Here's what you'll need:
Fake white eggs
Matte craft glue
Single hole punch
Foam brush
Step 1: Layer a few colors of tissue paper together and cut holes using your hole punch. To make it easier, fold a piece of paper in half and use it as a guide to make clean, crisp dots.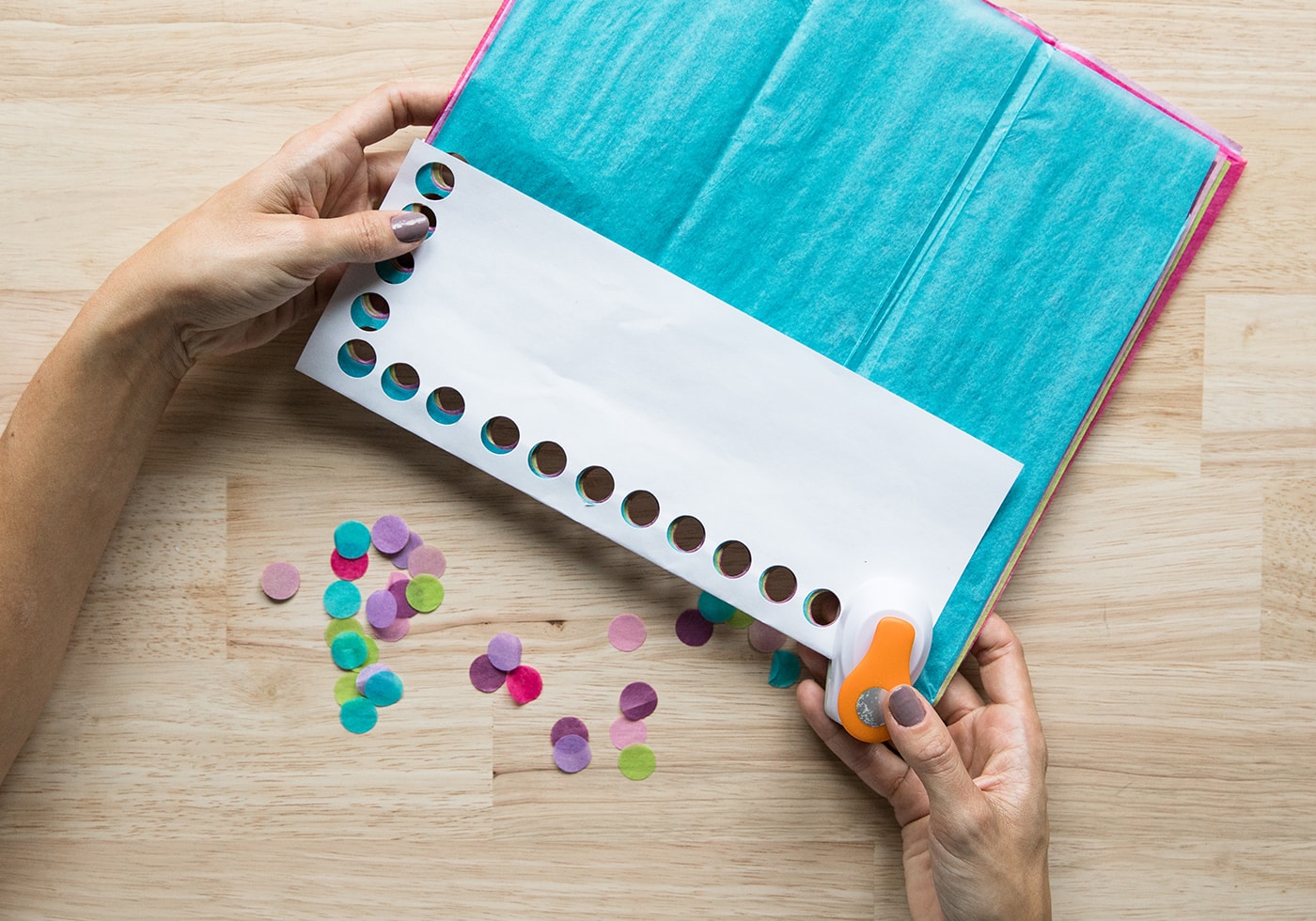 Step 2: Using your matte craft glue and foam brush, apply the dots all around your egg, creating whatever type of design you like.
---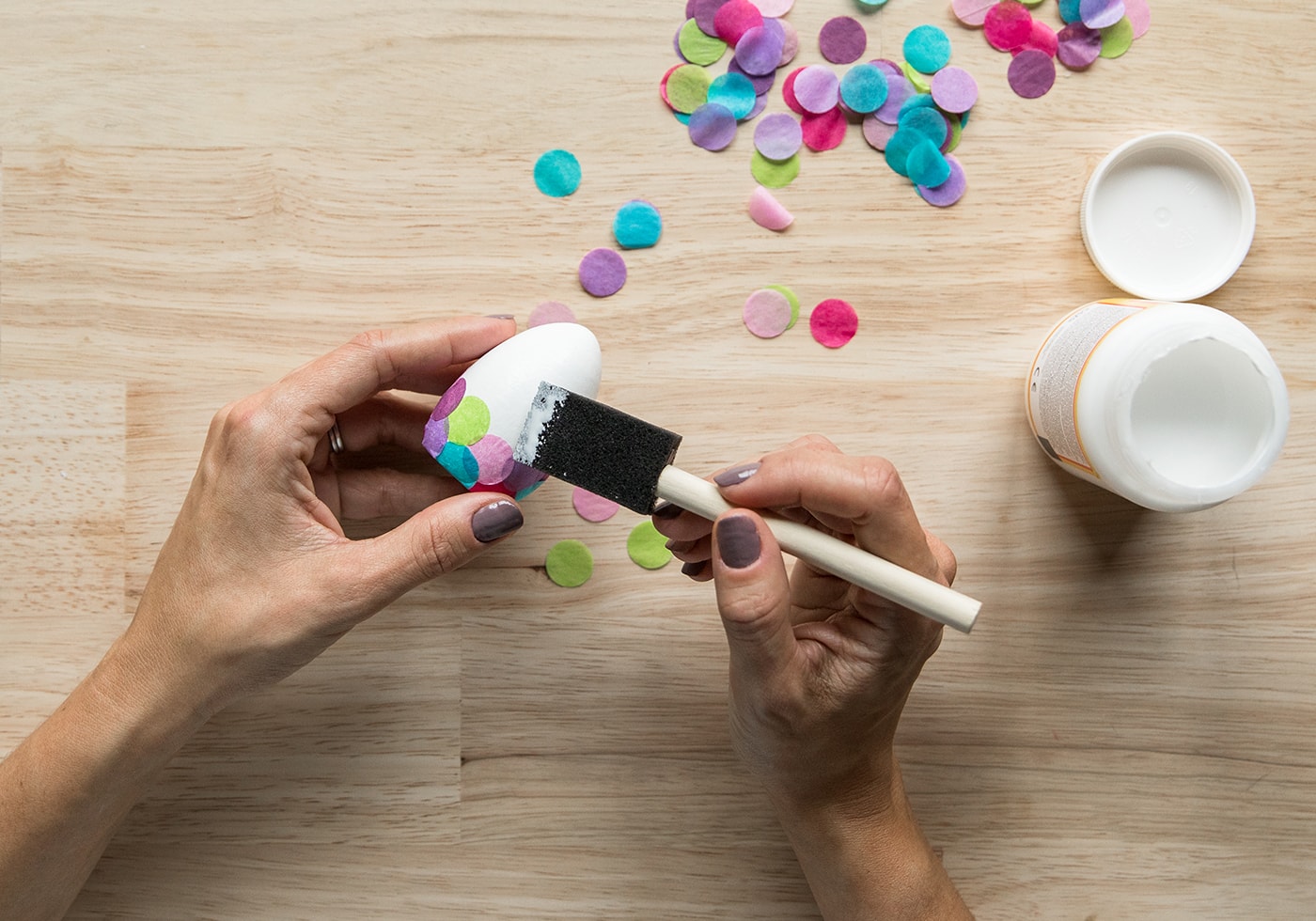 Step 3: Continue gluing dots all around your egg until you achieve your desired look. Get the kiddos involved, too; they'll love helping you paste all the dots!
---
Step 4: Coat your entire egg with the craft glue for a nice, clean finish.
---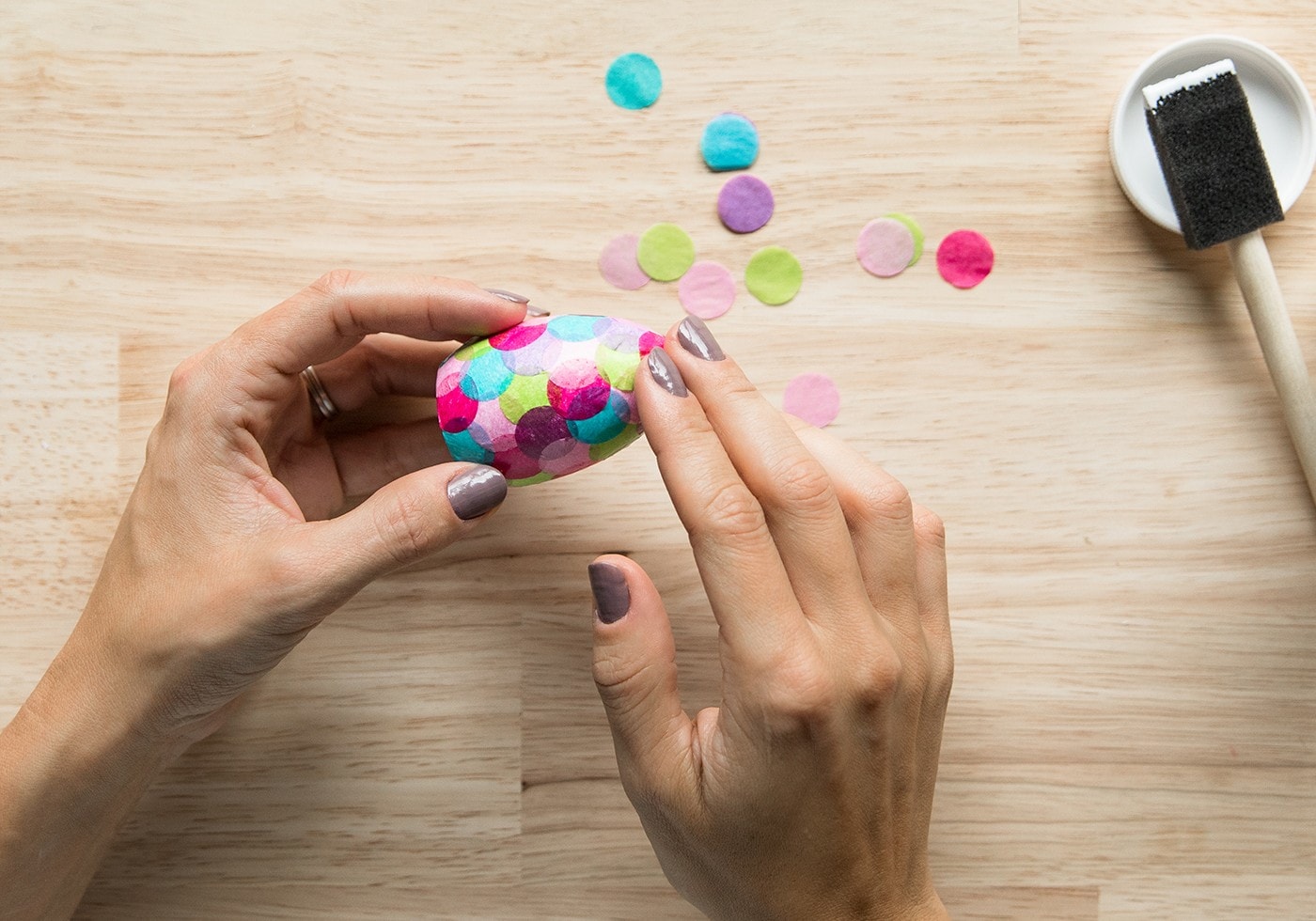 You did it! Now you've got colorful, decorated eggs perfect for baskets, hiding, and decorating your house for Easter and springtime.
---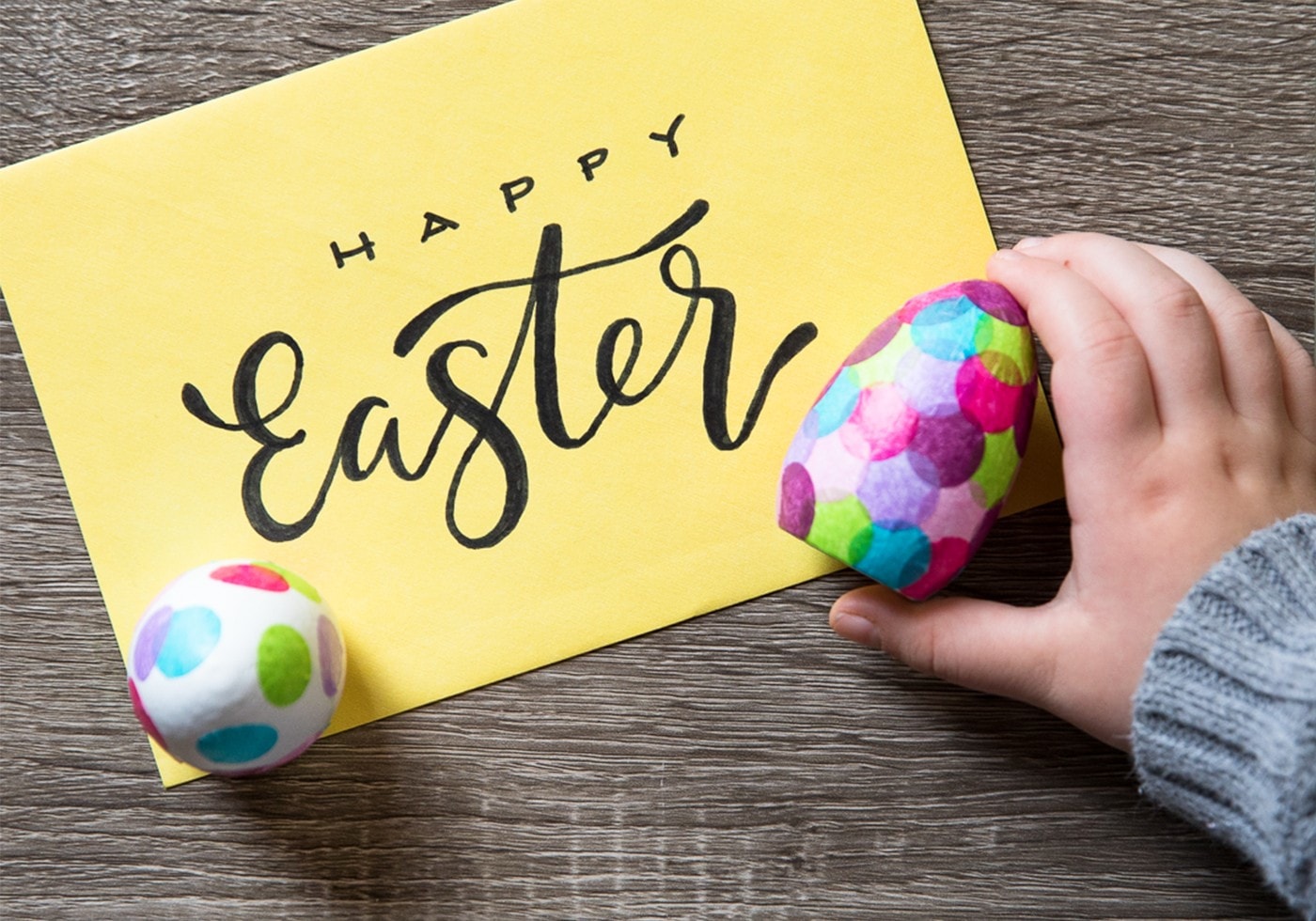 Browse Our Spring Selection
Find the perfect paper card for spring holidays and everyday greetings.
Brighten their season even more with personalized digital greetings.
No matter where you are, get everything you need to share joy this spring. Our cards can be found at many fine retailers.