Reversible Wrapping Paper Techniques:
cumberbund Style
Reversible gift wrap offers a great choice between using the solid or patterned side of the paper, but what if you'd like to use both?
We came up with this super cool idea that helps you use both sides of the paper at the same time, creating a cool band across the middle of your package.
Here's
what You'll Need:
A gift box
Tape
Double-sided tape
Scissors
Reversible wrapping paper
When you cut your wrapping paper, you're going to cut it about half a length longer than you would normally need. The other thing we're going to do a little differently is that we're going to start by attaching the wrapping paper to the top of the package, almost all of the way across the top of the package. Attach with tape.
To make our band, we're going to take the extra length of gift wrap and fold it twice, to create a little band on the top of the package. Use your fingernails to press a clean seam into the paper once you are sure you have it the width you want on the top of your package (see our full video below for details if you're unsure about this part!)
Attach each side of the patterned band to the gift with double-sided tape to secure it properly. (You can get away with just attaching one side if you want, though! It'll hold.)
Finish the ends like you normally would…and voila! Now you have a pretty gift presentation that doesn't require a lot of extra time or effort, all thanks to the wonders of reversible wrapping paper!
Still need some extra help? Watch our full video tutorial below:
Reversible Wrapping Paper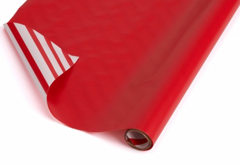 Now that you've seen the video, use our reversible wrap and give the technique a try yourself! Your recipient will appreciate your cool looking presentation.
Shop reversible wrap

Gift Wrap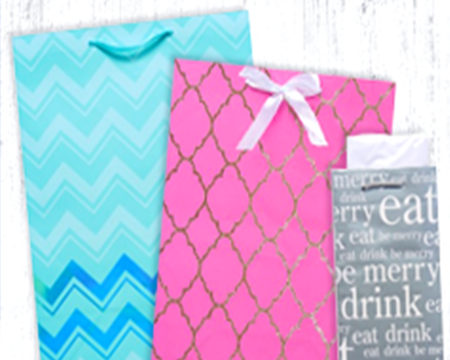 Let's be real. The colorful paper, tissue, bags, and bows are half the fun of receiving gifts, so be sure to keep some on hand. Shop easily from home and we'll deliver straight to your door.
Shop gift wrap

Creative Gift Ideas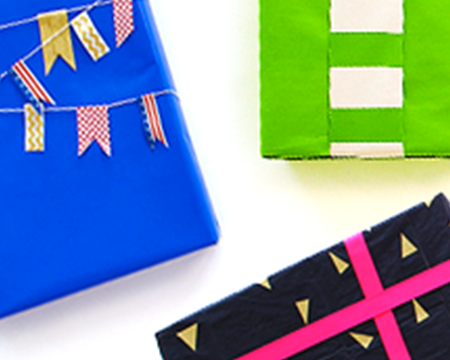 Find unique and different gift ideas for anyone and any occasion, along with more gift wrapping tutorials full of neat tricks to keep up your sleeve. (We won't tell.)
See more
More Gift Wrapping Instruction