---
Covid-19 Update: Please note that you may experience shipping delays due to extra precautions that we are taking in our distribution centers.
---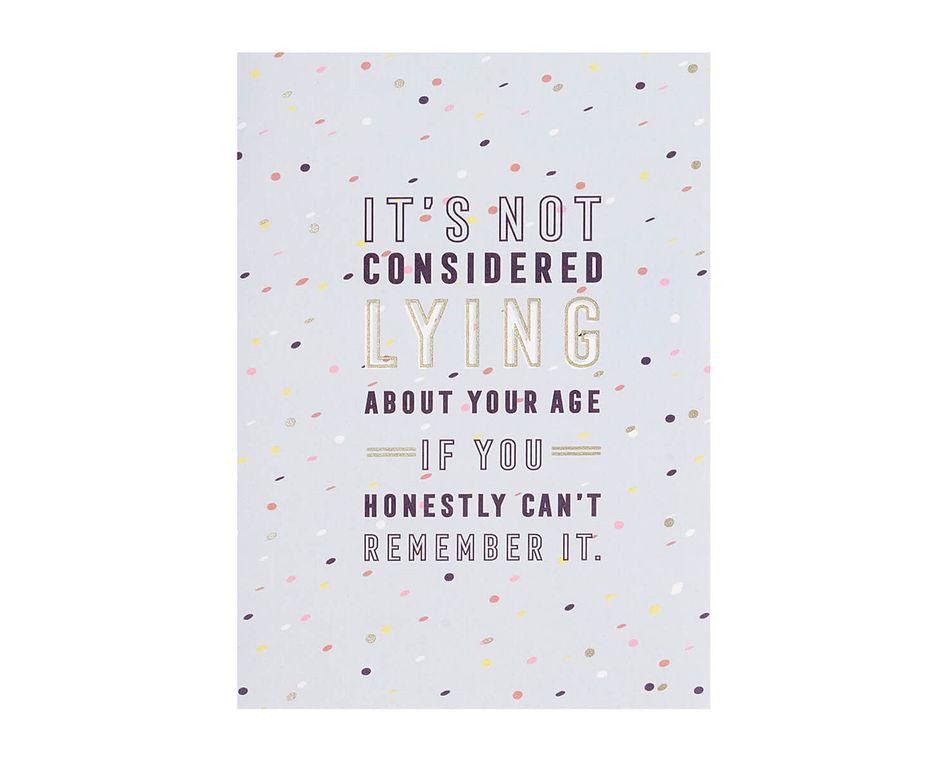 Lying About Age Birthday Card
Front
It's not considered lying about your age if you honestly can't remember it.
Product Details
No one's calling anyone old here. And since we're being honest, we all stopped counting after we turned 21, anyway. Buy it to make them laugh…and because it's true.
Metallic silkscreen. Envelope and seal included
Buy it because it's true