What To Write For A Valentine Messages For Daughter
Ahhh, Valentine's Day. You can tell love is in the air when heart shaped boxes of chocolate nestled next to unreasonably large teddy bears start to pop up on grocery store shelves. But, these days Valentine's Day isn't just a holiday for celebrating romantic love, it's also the perfect time to tell those closest to us just how much they mean. As an editor, we do our best to cover the bases to help you express yourself and connect with those special people in your life. But sometimes an added personal note takes your labor of love to the next level. So, if you're looking for an opportunity to send some valentine wishes to your daughter, but you're not quite sure what to add to that beautifully crafted card, you've come to the right place.
Before scrawling out your special message to your daughter, it's important to think about what stage of life she's in.
If your daughter is a teenager or younger:
Play around with some fun puns or a simple, sweet message for a lighter note.
You're sweeter than a box of chocolates!
I love you to the moon and back.
You'll always be my little girl.
If she's single or dating:
This is the perfect time to shower her with some gentle advice and remind her just how special she is by complimenting her.
I hope you always know how special, important, and loved you are.
Follow your dreams and let your heart lead the way.
You can do anything you set your mind to because you are smart and confident.
Your smile lights up a room and your kindness is contagious.
You are a bright, beautiful, and amazing young woman.
If she's married or in a committed relationship:
We know you have special bond with your daughter that could never be matched and she'll never get tired of hearing how much you value her.
You put your heart into everything you do and I couldn't be happier to have you for a daughter.
No matter where you go or what you do in life, I will always be here for you.
I love talking to you and hearing about your day. Hearing that you're you happy makes me happy!
There is nothing I love more than cheering you on and watching you succeed.
If she's a parent:
Your daughter will always love to hear that she's making you proud, that she deserves to be loved, and that you are there to support her.
I am so proud of the amazing person you are.
You are doing such a fantastic job raising your kid(s) and I love watching you teach them the way I taught you.
You deserve all the happiness in the world because you are such an extraordinary daughter.
And if you're still looking for something a little extra to include with your message, you could always include a Valentine's Day quote for your daughter.
"A daughter is one of the most beautiful gifts this world has to give." –Laurel Atherton
It's that heart of gold & stardust soul that make you beautiful. –R.M. Broderick
"My little girl yesterday, my friend today, my daughter forever." –Author Unknown
Now that you have some ideas to get you started, we hope you're feeling inspired and confident. Regardless of what you choose to write, remember that the most important thing is to make your daughter smile and to remind her just how much she's loved. Whether your message is long or short, simple or complex, sending her a special card will surely show her just how much you care.
Best of luck and Happy Valentine's Day!
~~~
Hello! My name's Haylee Mink and I joined the American Greetings editorial team in August of 2016. I'm a former bridal stylist and blogger, hopeless romantic, and lover of all things chocolate. My favorite past times include watching sappy rom-coms and cuddling up with my favorite Valentine: A 4 year old spunky Cairn terrier named Loki.
Browse Our Collection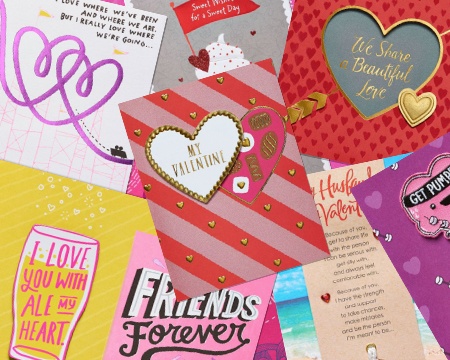 Beautifully crafted, keepsake-worthy cards express love in heartfelt ways.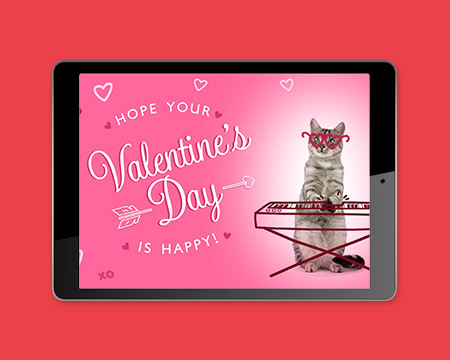 Personalized, interactive and animated valentine ecards are easy to send with love!​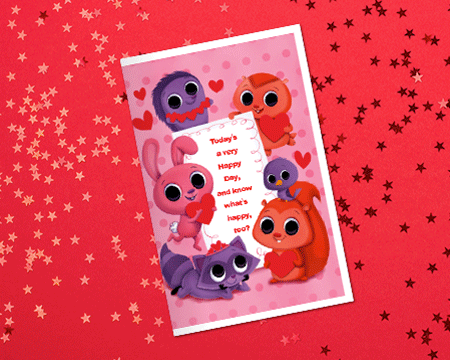 Create Happy Valentine's Day wishes you can personalize and print from home.​