Tissue Paper Heart Makeup Bag | DIY Valentine's Day Gift
Sometimes the best gifts are the ones you make with your very own hands. That's why we love sharing our favorite DIY crafts, like this tissue paper heart makeup bag. Perfect for Valentine's Day, this simple, yet unique project also makes a great craft for ladies' night.
We used a small canvas wristlet, but feel free to use whatever canvas bag you can find. And of course, this doesn't have to be for makeup only; this versatile craft can be made for use as a pencil pouch or another compartment for items in your purse.
Here's What You'll Need:
Craft glue (Mod Podge)

Heart-shaped hole punch

Canvas bag

Paper

Foam brush
To make your tissue paper hearts, place the tissue paper inside a folded piece of regular paper. This ensures you'll get an even, clean cut.
We're using a heart-shaped hole punch for Valentine's Day, but you can choose any shape you'd like; most craft stores will carry a variety of shapes.
(Tip: Keep the tissue paper folded between the sheet of regular paper so you get more hearts out of one punch!)
Next, lay out your hearts as you'd like them to appear on the canvas. We made four columns and rows, but feel free to get creative — there's no wrong way to do it!
Before you glue the hearts to the bag, place a piece of wax paper inside the bag to prevent the glue from soaking through. Then, using your foam brush, apply a generous amount of Mod Podge to the canvas and press your hearts on to the bag.
To finish it off, apply another layer of Mod Podge over the entire bag and allow it to dry for about two hours.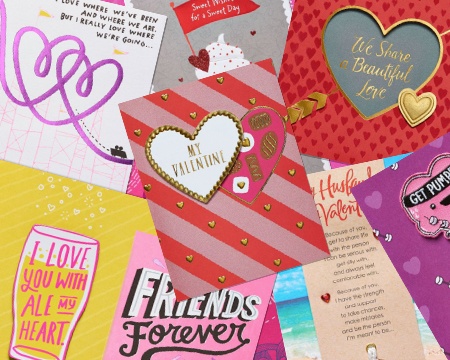 Beautifully crafted, keepsake-worthy cards express love in heartfelt ways.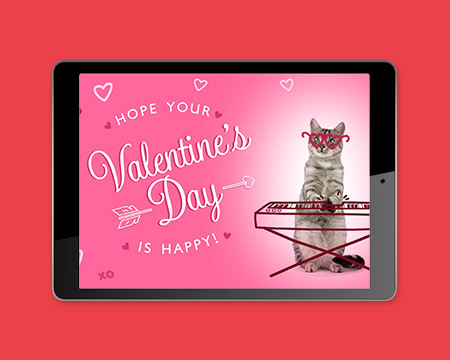 Personalized, interactive and animated valentine ecards are easy to send with love!​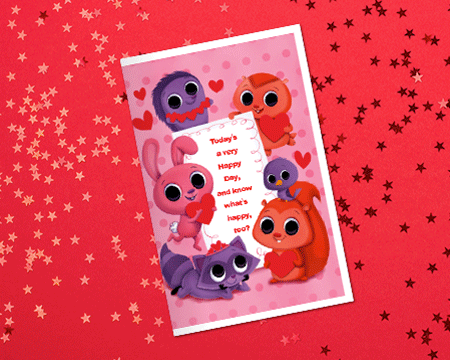 Create Happy Valentine's Day wishes you can personalize and print from home.​
More Valentine Crafts And Gift Ideas
Discover More Fun And Creative Ideas