Anniversary Gift Guide -
15th Anniversary
Traditional 15th Anniversary Gift Ideas: Crystal
Modern 15th Anniversary Gift Ideas: Watch
It's crystal clear that this anniversary is a pretty special occasion. After all, 15 years have passed since the "I do's"— and married life is still solid and extra rosy.
In case you haven't figured it out already, this beautiful milestone is the "crystal" anniversary, which signifies beauty and elegance. In fact, crystal is the first truly expensive gift in the traditional anniversary list. That's because its value represents the sacrifice and investment the couple has made to their marriage over the past 15 years. It's also a symbol of clarity and transparency. In other words, a reflection of the couple's close relationship. We're guessing they now probably know each other better than they know themselves!
As for the official flower of this special anniversary, it's the one flower that symbolizes romance and love more than any other. Yep, you guessed it: the red rose. Which goes hand in hand with this anniversary's gemstone: the ruby, signifying love and friendship. As a fun fact, the ruby is widely believed to make love more passionate. What a lovely thought!
Formal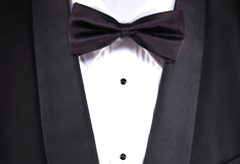 Crystal candelabra
Crystal decanter
Crystal vase
Fun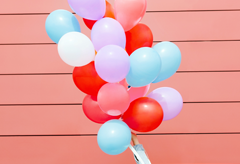 Crystal earrings
Crystal ornament
Healing crystals garden/terrarium
Flower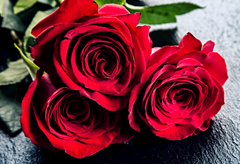 Red Rose: love, courage, respect
Scatter real or silk red rose petals all about
Light 15 rose-scented candles
Bake rosewater cupcakes and add an elegant swirl of pink frosting
Let Us Share More Inspiration With You