Anniversary Gift Guide -
2nd Anniversary
Traditional 2nd Anniversary Gift Ideas: Cotton
Modern 2nd Anniversary Gift Ideas: China
Ahhh…after the busy, exciting, ever-changing adjustment of newlywed-ness, it's time to snuggle up into the sweet comfort of simply and wonderfully being a married couple. Appropriately, the traditional gift for the second anniversary is cotton, which immediately brings to mind that warm, familiar feeling of settling into your happy place.
But if you dig a little deeper, cotton is also made up of intricate fibers connected together to create a strength that withstands the test of time, much like a good marriage. It's no surprise that heirlooms passed down through the ages are often made of cotton — clothes, quilts, tablecloths, handkerchiefs — usually very pretty in their own right, but made even more beautiful by the stories and memories attached. This is something to keep in mind for gift-giving: something soft and sentimental yet classic and timeless.
China, the modern gift for Anniversary #2, also celebrates homey comforts like favorite meals and family traditions. But don't get too cozy with a happy palate and full tummy just yet! This year's flower, the hearty, wide-spreading lily of the valley, reminds us there's still a lot of growing to do — and many more places to go — which is all a beautiful thing.
Formal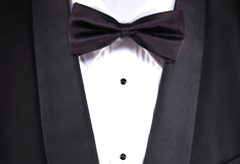 Monogrammed robes or towels
Pillows, blanket, or quilt
Framed cotton print of wedding date,verse, or quote
Fun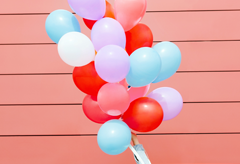 Funny clothing (t-shirt, socks, underwear)
Hammock
Cotton candy and tickets to a ballgame or concert
Flower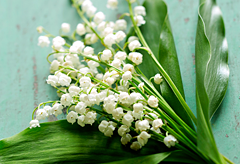 Lily of the Valley: sweetness, purity, the return of happiness
Cotton Gardening apron with seed packets

Door wreath with flowers and cotton ribbon

Bouquet of cotton "flowers" (can be rolled socks,underwear,ties)