Anniversary Gift Guide -
19th Anniversary
Traditional 19th Anniversary Gift Ideas: Jade
Modern 19th Anniversary Gift Ideas: Bronze
It's the last of the "teen" anniversaries! This could be a good excuse for some crazy, wild, fun. How about a spontaneous road trip? Or matching tattoos? Okay, maybe that's a little too wild for this busy stage of life. But nearly two decades of marriage is certainly worth celebrating — perhaps with the traditional gift of jade.
This vibrant bluish-green stone is believed to promote wisdom, balance, and peace. Also thought to have healing powers that relieve anxiety and protect from negative influences, it's a positively perfect choice for continued happiness.
With jade being such a rich, beautiful color that looks good on anyone, you certainly don't have to limit your gift ideas to the stone. Something jade-colored to wear, or a colorful accent for the home, would be a lovely way to share jade's positive vibes. Long considered the most valuable gem of the Far East, associated with wealth and royalty, any gift of jade is a great choice for the king and queen of the day!
Formal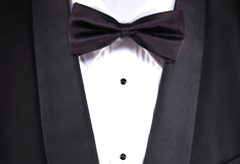 Jade earrings, pendant, or watch
Jade-colored tie, scarf, or sweater
Burmese Jade chess set
Fun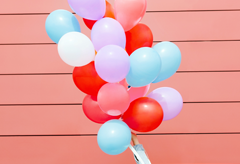 Laughing Buddha jade sculpture
Jade bonsai tree
Jade glass cake stand (and cake!)
Flower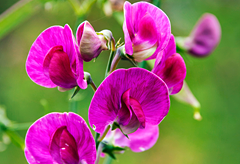 Sweet Pea: delicate pleasure, blissful pleasure, thank you
Sweet Pea bouquet with jade ribbon or bronze vase
Sweet pea-scented lotions or candle
Scented sweet pea drawer liners and sachets
Let Us Share More Inspiration With You