Anniversary Gift Guide -
18th Anniversary
Traditional 18th Anniversary Gift Ideas: Relaxation
Modern 18th Anniversary Gift Ideas: Porcelain
Breathe in. Breathe out. Breathe in. Breathe out. Breathe in. Breathe out.
Repeat until you're officially relaxed…and that will put you in the mindset for Anniversary 18. The gift for this year is simply, wonderfully, and well-deserved relaxation.
It's been a busy 18 years. If marriage was a person, this would mean it's gone through its whole childhood already. What could be more action-packed than that? And there are still many, many more adventures ahead. So right here, right now, is a beautiful place to stop, relax, and celebrate just how much this marriage has grown.
Commemorating your 18th anniversary anniversary with relaxation opens up unlimited possibilities for amazing gifts, both for the spouses to give to each other as well as from friends or family of the couple. From each other, something as simple as exchanging a massage, or as extravagant as a spa getaway, will not only relax you, but can rekindle your romance. If the couple has kids, simply the offer to babysit and give them some relaxing alone time could be the ultimate gift.
Although porcelain is the modern gift for this year, the idea of relaxation can be carried over to luxurious bath-themed gifts. Or, if you'd rather give flowers but don't know which to choose, no worries there either. The 18th anniversary bloom is simply yellow flowers — of any kind. So just relax and go with whatever feels right to celebrate and enjoy this very happy place.
Formal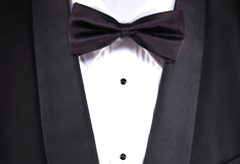 His & her cotton robes (bonus: monogrammed)
Candlelit bubble bath with champagne, music, chocolate-covered strawberries
Gift certificate for a couples massage or bath (bonus: weekend spa getaway)
Fun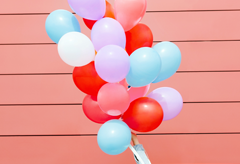 DIY "Relaxation in a Jar" (or bucket or basket) filled with stress-relief goodies
Scripted pillows — personalized with a handwritten message
Whimsical pajamas
Flower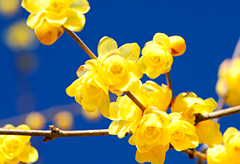 Yellow Colored Flowers: joy, happiness, pride
Yellow flowers in a porcelain vase
Flower petal trail to bedroom or bathtub (or both!)
Floral sheets
Let Us Share More Inspiration With You