Anniversary Gift Guide -
4th Anniversary
Traditional 4th Anniversary Gift Ideas: Fruit Or Flowers
Modern 4th Anniversary Gift Ideas: Appliance
Four years of marriage and still going — and growing — strong? Now that's a reason to celebrate! The cute, wide-eyed couple who just four years ago said "I do" has bloomed into an awesome, incredible pair. And this anniversary is all about celebrating a flourishing love that just keeps getting sweeter with time. If you're sensing a theme here, with all the growing and blooming and sweetness, then can you guess what the traditional anniversary gift is for this year?
Flowers? Yep. Fruit? Ding! Either choice is the correct answer for this anniversary's traditional gift of fruit or flowers, symbolic of how four years of daily TLC has established the roots and strength to keep growing together. Or simply because love is a beautiful thing!
No surprise the flower of this anniversary is the hydrangea, one of the biggest blooms out there that just gets better every year. Or, if you want to go the modern route, give an appliance. Okay, so maybe that's not the most romantic choice, but a smoothie maker will sure come in handy for all those fruit bouquets.
Formal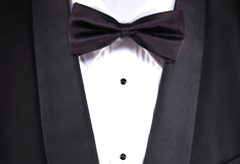 Long-stemmed roses and/or chocolate-dipped strawberries
Fancy fondue maker with gourmet chocolate and fruit
Flower jewelry with blue topaz stone (4th anniversary gem)
Fun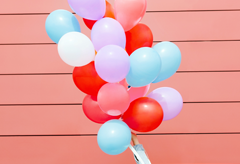 Fruit bouquet with a fun pun (You're "pear"-fect, the apple of my eye, etc)
Electric juicer and basket of fruit
Bouquet of non-flowers (money, gift cards, cupcakes)
Flower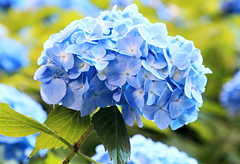 Hydrangea: heartfelt emotions, sincerity, gratitude
Potted hydrangea for garden or yard

Flowering bonsai tree

Floral print bed sheets
Let Us Share More Inspiration With You