Anniversary Gift Guide -
26th Anniversary
Traditional 26th Anniversary Gift Ideas: Art
Modern 26th Anniversary Gift Ideas: Original Pictures
Not only is true love a wonderful thing to be a part of, but it's a beautiful thing to see.
And a 26-year marriage is a masterpiece! There are so many details that have created this lasting love, and there's so much to be celebrated. Have fun browsing the many ways to commemorate this anniversary with the gift of art.
Of course, something decorative for the wall might be the first thing to come to mind when you think of traditional art. But this might be the time to think outside the box — or the frame. While a beautiful painting or photograph is a great idea for a gift, a customized print, canvas, or wooden sign could also be an interesting twist. Or take your eyes off the wall altogether and choose a sculpture, book, or an artsy outing!
It's always nice when the modern and traditional gifts can be coordinated, and the contemporary gift of original pictures makes this easy to do. If you haven't been to a photo site lately, you'll be amazed at all the artistic ideas for pictures. Or, maybe encourage making an original creation with supplies or a class —although it will be hard to top the beauty of this 26-year love!
Formal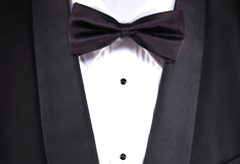 Decorative book or romantic sculpture
Personalized print incorporating names and wedding date
Museum lunch or gallery/symphony/indie film night
Fun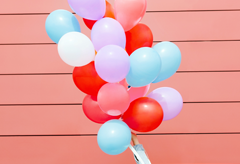 Custom wooden sign
Caricature sketch
BYOB painting class
Flower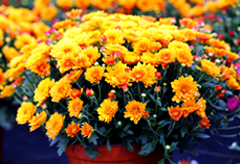 Mums: optimism, joy, perfection
Multi-colored mum bouquet
Unique vase from local gallery painting
Floral photo frame
Let Us Share More Inspiration With You